Happy 23rd Birthday Test Track!
By Chelsea Murphy Posted March 16, 2022
March 17, 1999, Test Track had its' official opening.
Once a historical show about transportation; now a dark concept thrill ride.
Located in Epcot's Future World.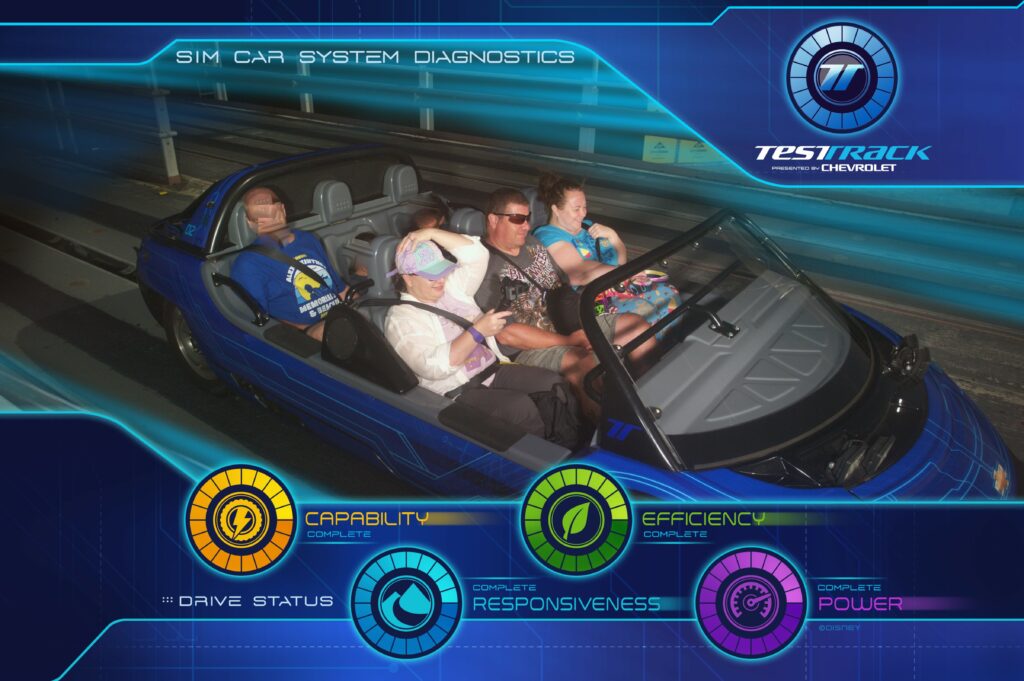 Better hold on to your hats and sunglasses because this thrill ride reaches speeds of up to 65 miles per hour, making Test Track the fastest ride that Disney has ever built.
In 1982 Disney teamed up with General Motors to create World of Motion. Think of Walt Disney's Carousel of Progress, but with cars. This gave Disney and General Motors an idea, which led to the show closing its' doors in 1996. They wanted to try the concept of using people as test crash dummies.
They even used real past and future model cars from General Motors as the cars for the ride.
Construction began on Test Track and the new ride was set to open in May of 1997 but was delayed due to problems that arose during initial testing.
Everything was smooth sailing from then on. Disney did end up closing the ride for refurbishment in 2012. When they opened back up, they were no longer being presented by only General Motors. Now, they were being presented by Chevrolet, as well. They used this as their chance to include computer simulation.
For most rides throughout Disney, you will find an interactive component to them. This ride takes interaction to a whole new level.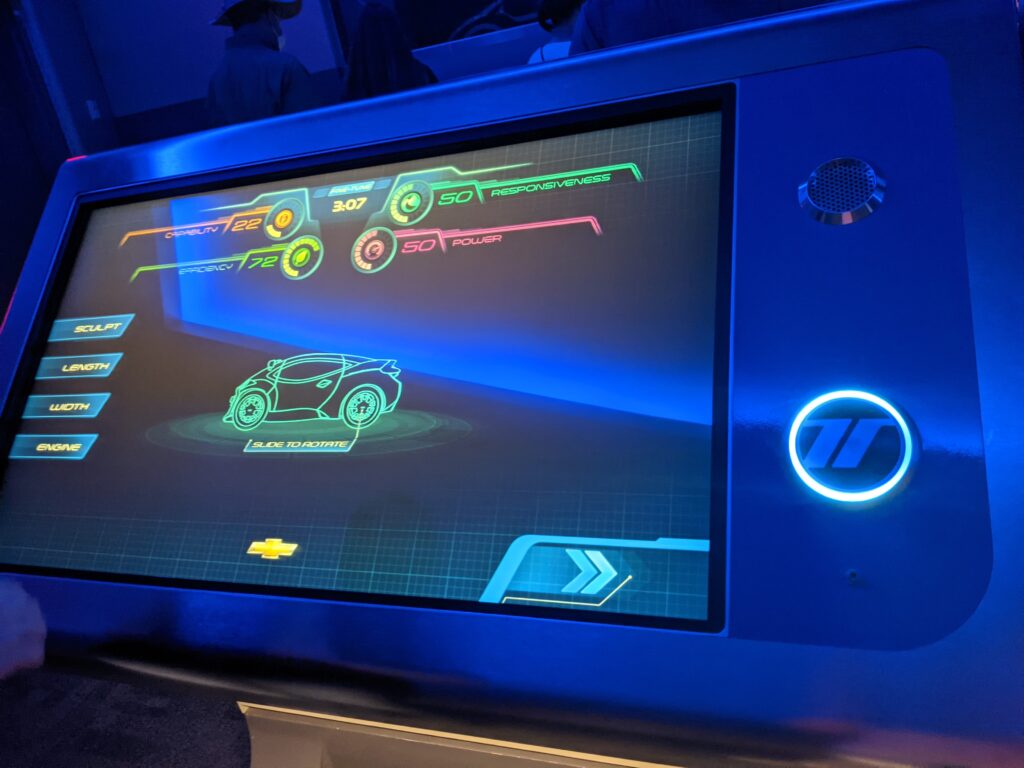 Upon entering Test Track, you must design a virtual car. This has no real impact on the ride itself, but you do get to come up with all kinds of cool creations. By the end of the ride, you are shown the statistics of how well your designed car would do in an actual crash test.
This ride is fun for all shapes, sizes (over 40in tall), and ages.
When it comes to seating if you are big-boned like me, fear not. The seats to the ride are large. If you are tall, there might not be a whole lot of legroom. But, from my experience, it is a very spacious and comfortable ride.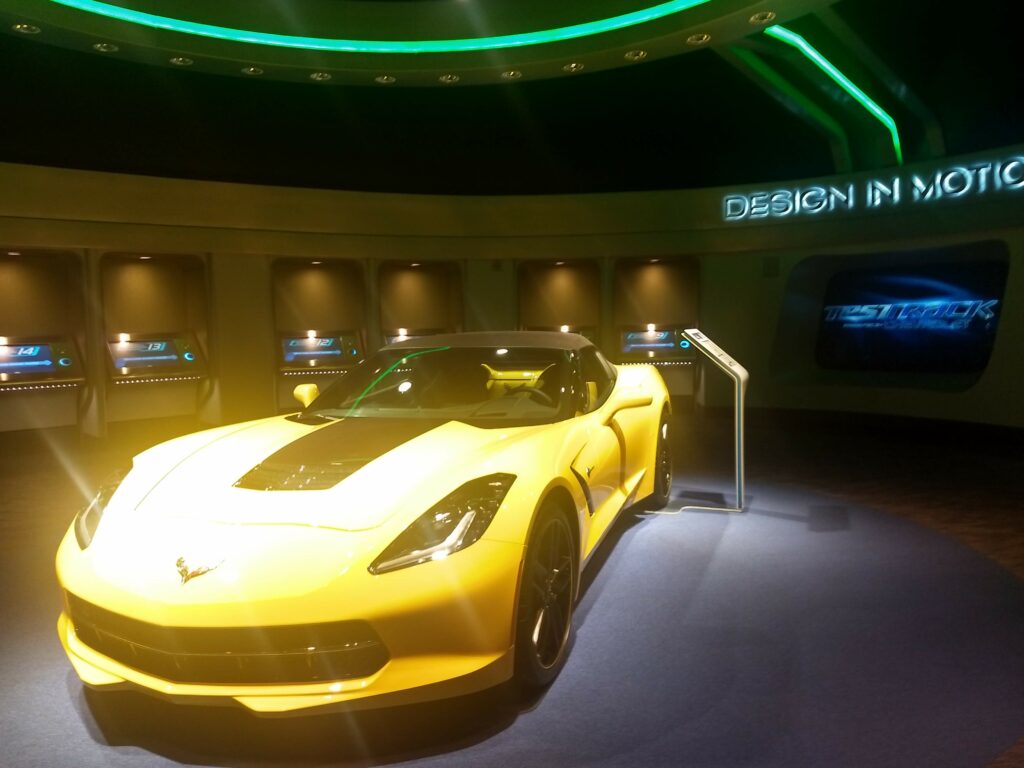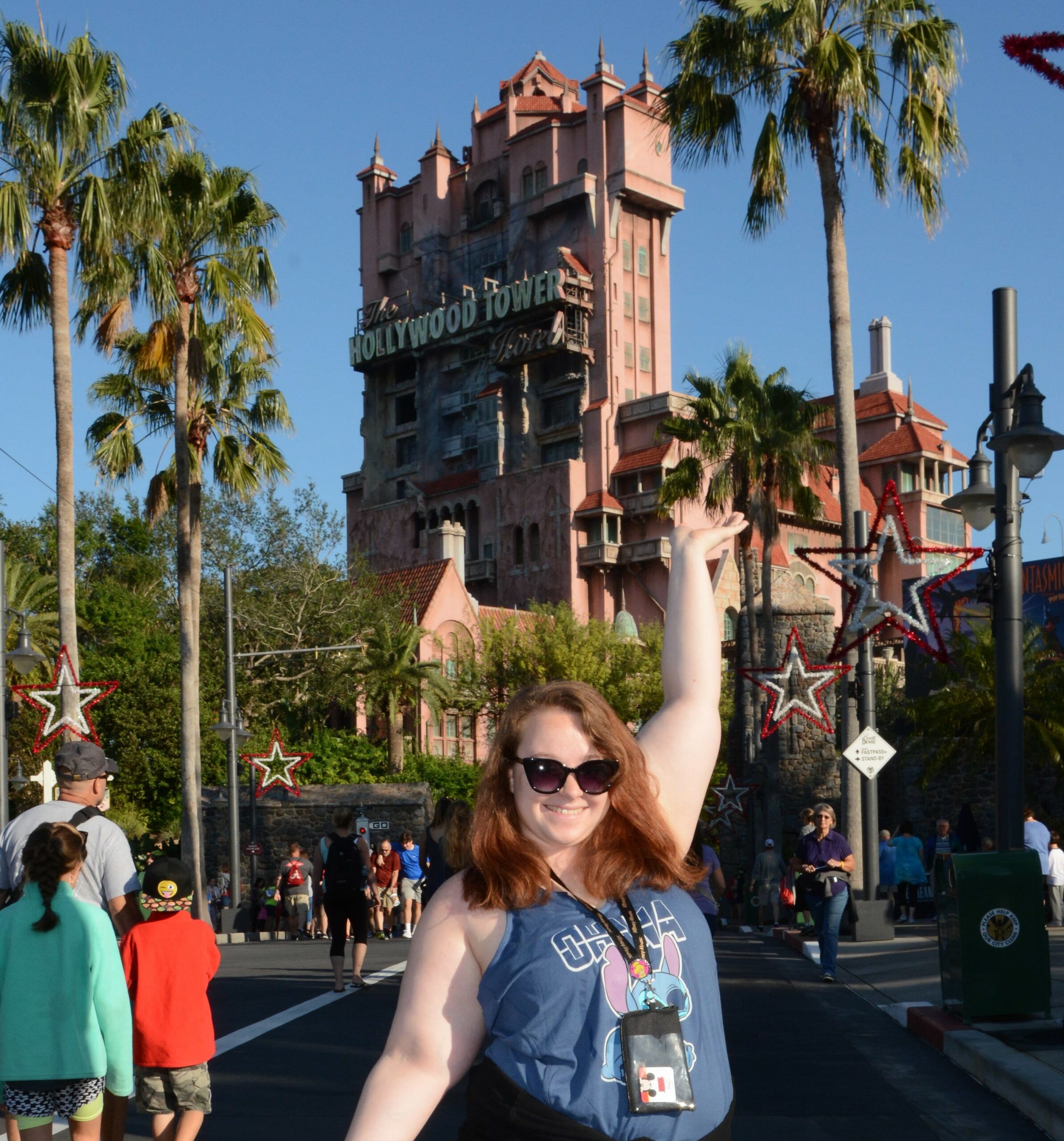 Author: Chelsea Murphy