Shades of Green Resort in Disney World – Our Recent Stay
If you are unfamiliar with the Shades of Green Resort in Disney World, this is a beautiful resort on Disney property that is leased by the Department of Defense and operated through the Armed Forces Recreation Centers (AFRC) resorts for active and retired military members to enjoy with (or without) their families. It sits in the Magic Kingdom Resort area almost directly across the road from the Polynesian Village Resort. We recently spent 10 days enjoying this resort not long after the parks reopened. If you qualify to stay at Shades of Green, and are planning a trip to Disney World, this is definitely an option to check into.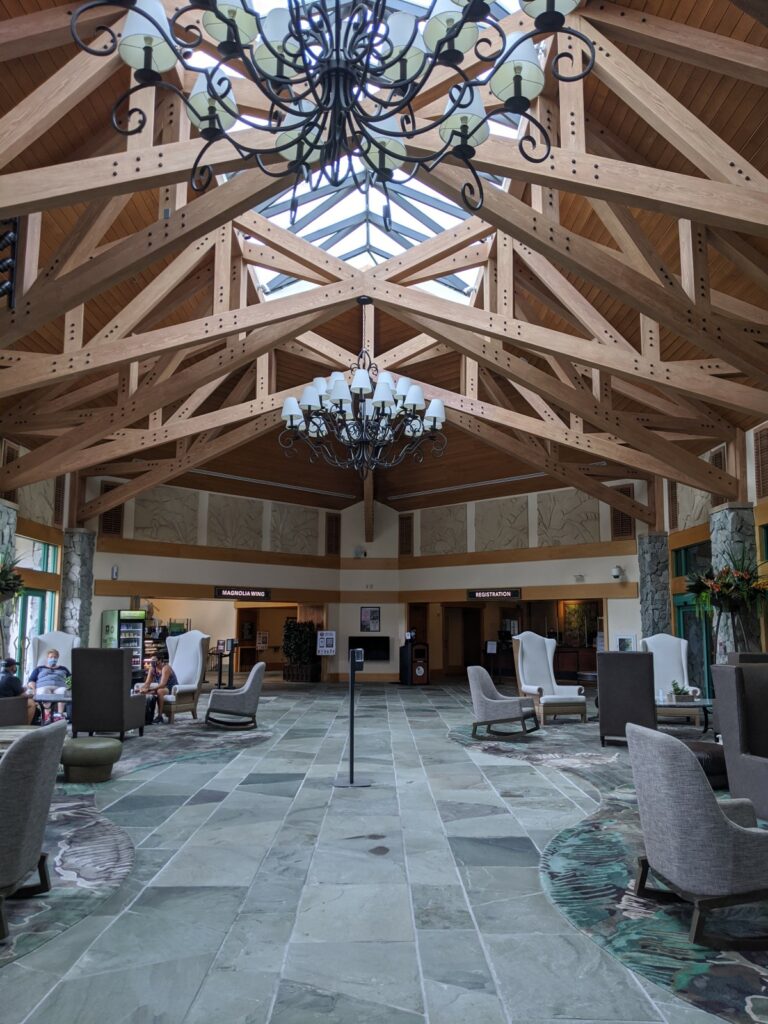 First Impressions:
Now, we have stayed at Shades of Green several times, but I always feel that your first impression of a resort as you enter, sets the tone for your entire stay. Whether its the first time I've stayed or the 31st time, that first impression still makes a difference to me. Shades of Green has a beautifully landscaped entrance and a very nice lobby. It definitely gives you the feeling that you will have a relaxing and pampered stay.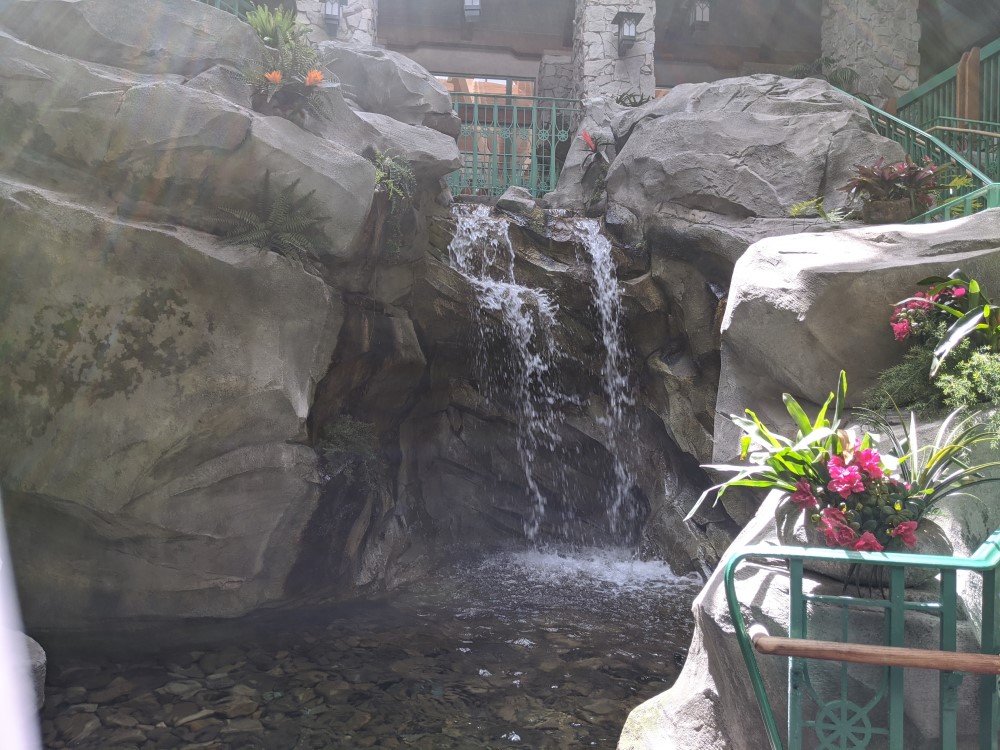 You won't find larger than life animated character statues and that over-the-top Disney theming here, however, there are fountains, water features and manicured garden areas throughout the resort grounds. As with all the resorts on Disney property, Shades of Green is requiring that all guests over the age of 2yrs wear a mask while in any of the common areas of the resort. Temperature screenings are also being performed upon each entrance to the resort property at the security gate.
Rooms
The rooms here are very spacious. The standard rooms are larger than most of the rooms on Disney property. Each standard room sleeps 5 very comfortably. There are two true queen sized beds and a Full sized sleeper sofa in each room.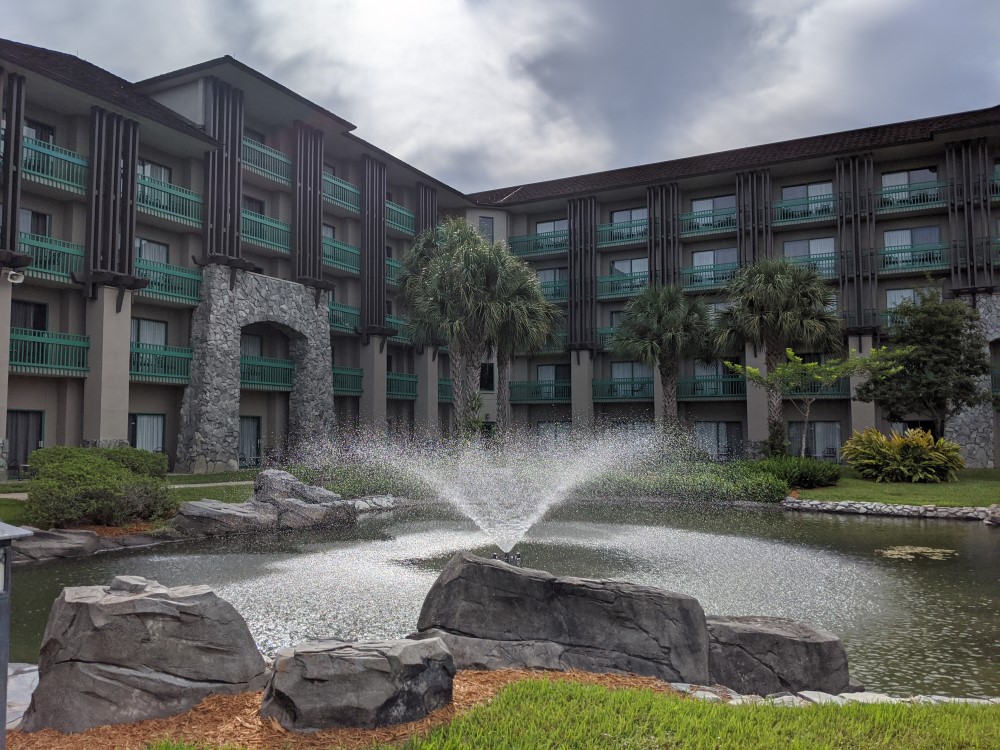 You will have a balcony or patio with an outdoor table and chairs. This is especially nice for us, as we are coffee drinkers, and I just love to sit out on the balcony and drink my coffee first thing in the morning. There are nice views of the resort grounds, the pools, or the golf course from the rooms. Every time we have stayed here, there has been a coffee maker and a refrigerator in our room without having to request one, which is nice. The bathrooms have shower/tub combinations, and while there is only one sink in the bathroom, there is quite a bit of counter space. During this trip, housekeeping was not entering the room while it was occupied. When we wanted clean towels, or needed the trash taken, we just had to phone the front desk.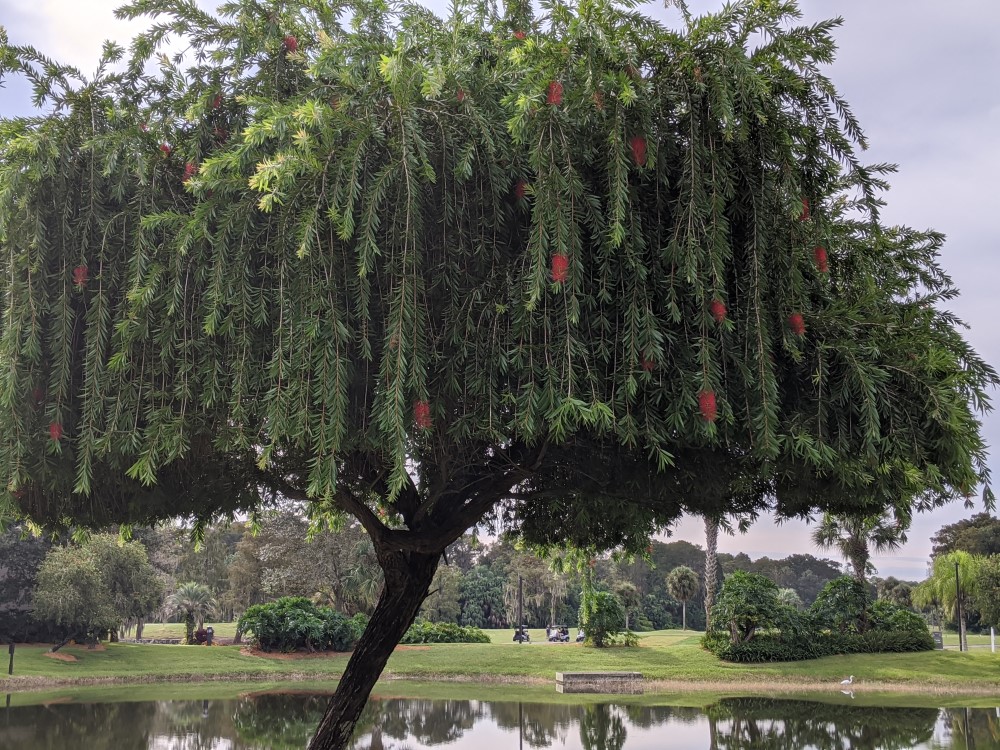 The Resort Grounds
Peaceful and manicured. There are water features and gardens found throughout the resort property.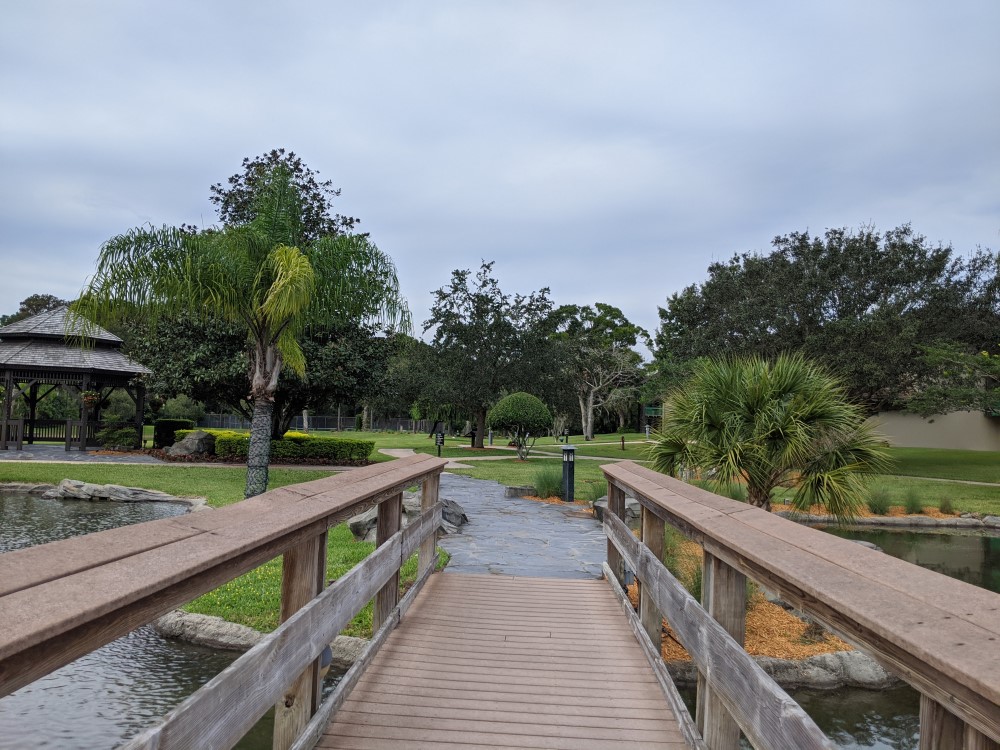 We always find the walkways to be clean and well lit. Like most of the Disney resorts, Shades of Green is large, so for some, a walk from one end of the property to the other could take ten minutes or more. You'll want to take that into consideration when making your daily plans.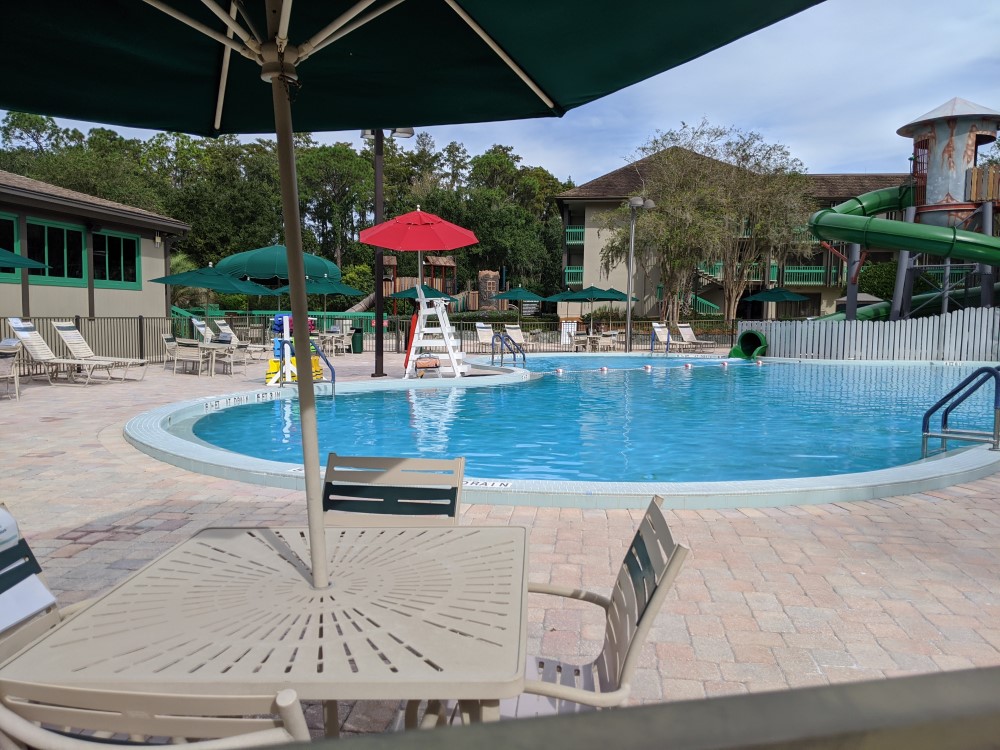 The Pools and Other Amenities
There are two heated pools, a hot tub, and a children's pool/play area. During our stay the pool hours for one pool were from 10 am until 4 pm and the other pool's hours were from 4 pm until 10 pm. Slightly inconvenient if you plan to spend an afternoon/evening at the pool, however, a short walk takes you from one pool to the other.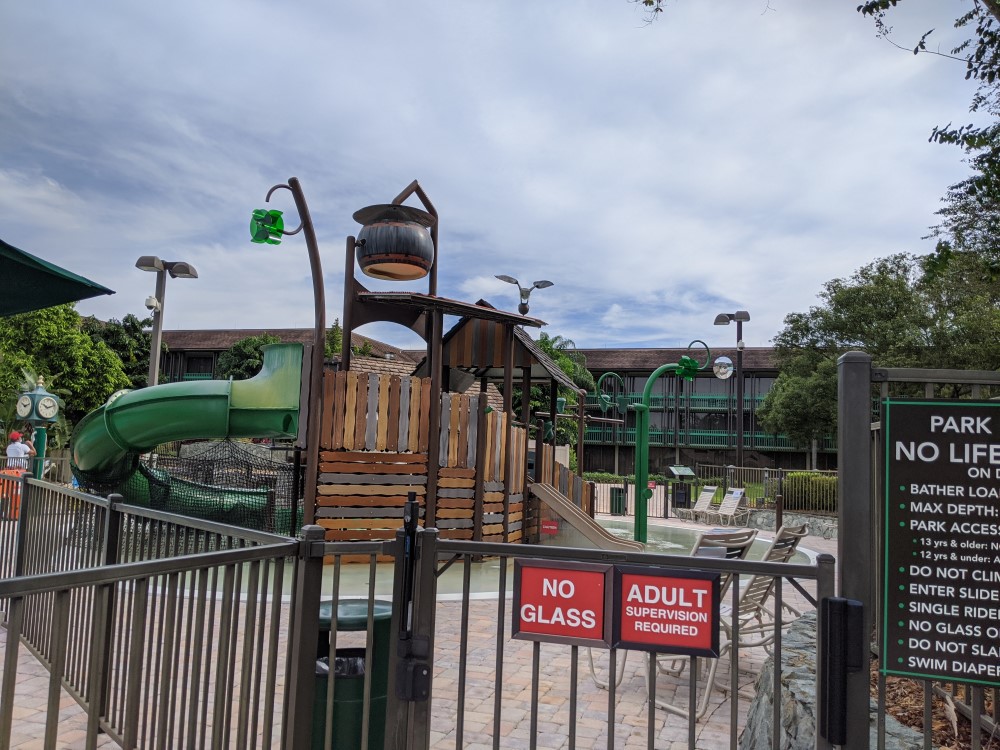 If you have a golfer in your group, they will love the proximity to both the Magnolia and Palm golf courses which will be just a short walk from your room. The Magnolia Yoga studio at the resort, which normally offers free Yoga classes, was closed during our recent stay. The on site Magnolia Spa, however, was open for business and was even running a couple of great special offers. There are also two well lit tennis courts and a fitness center available for use by resort guests.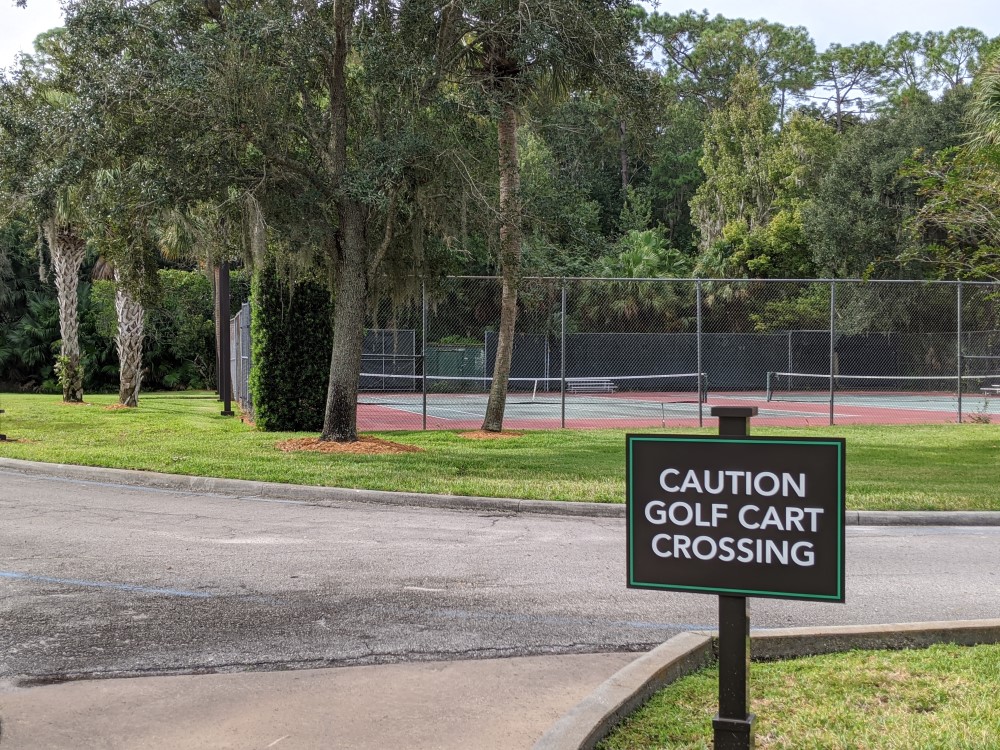 Proximity to Disney Park
The Shades of Green Resort is actually on Disney Property, within the Magic Kingdom Resort Area. While it is not on the Monorail loop, it is nearly the same distance from the Magic Kingdom as the Polynesian Resort. The drive to Hollywood Studios will be the longest at approx. 11 minutes in average traffic. The drive to Animal Kingdom comes in next, at approx. 9 minutes in average traffic. EPCOT will take approx. 8 minutes, and The Magic Kingdom will be 7 minutes in average traffic. You never have to leave the magic when you stay at the Shades of Green Resort.
Transportation
Shades of Green offers routine bus transportation to each of the Disney theme parks and to Disney Springs. The buses run to Magic Kingdom, Hollywood Studios, and Animal Kingdom every 30 minutes, and then to EPCOT and Disney Springs every hour. Typhoon Lagoon and Blizzard Beach were closed during our recent visit, so you will want to obtain an updated bus schedule from the front desk once the water parks reopen. In addition, you'll want to note that at check in you will receive an ID card for each member of your party. You must have this ID card and your military ID or state-issued photo ID in order to utilize the Shades of Green bus transportation. Children 15 – 17 are only required to present the resort ID, and no ID is required for children 14 or under.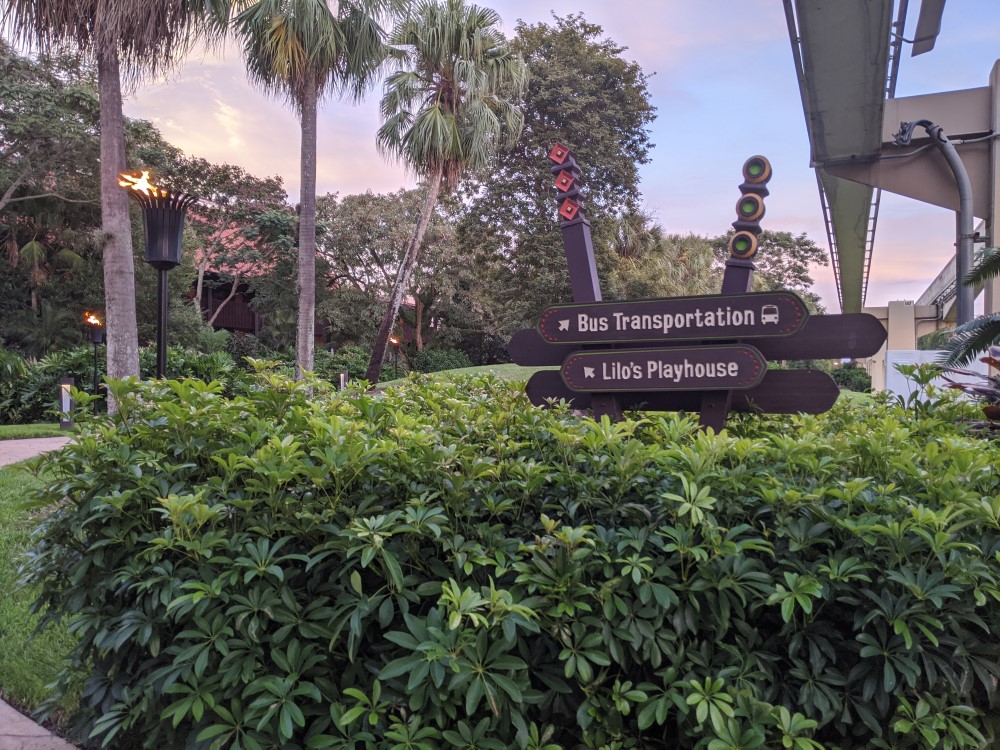 The resort is less than a fifteen minute walk to the Polynesian Resort, so alternatively, you can walk to and from the Polynesian resort's bus stop for transportation to the Animal Kingdom, Hollywood Studios, and Disney Springs. Normally, it is also a nice perk to be able to walk to the Polynesian Resort to hop onto the monorail, or to even grab a bite at Captain Cooks and watch the fireworks, however, with the increased restrictions in place currently, you must have dining reservations at Kona Cafe, or be a resort guest of the Polynesian in order to enter the Great Ceremonial House.
There is a large parking garage available for resort guests. The parking fee for resort guests, is $13 per night, per vehicle. There is usually a rental car agent on site for guests as well, however, they were not operating from this location during our visit due to the current restrictions.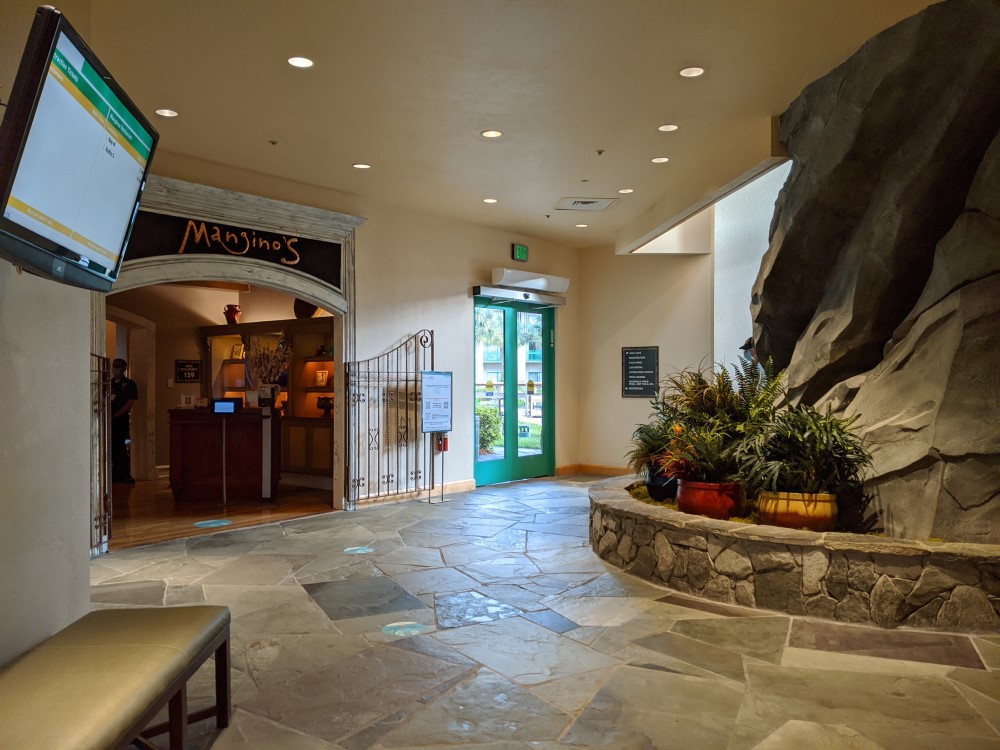 Dining at Shades of Green Resort
Shades of Green operates three full service restaurants on site, of which two were open during this most recent stay. The third, our favorite, is the Garden Gallery which is a large buffet (closed due to current circumstances). Mangino's restaurant, and the Evergreen's sports bar were both operating at a reduced capacity, and they were offering take out options as well. Both venues offer a little something for everyone. Their menu's can be found on the Shades of Green website. We dined at Mangino's once for each breakfast, lunch, and dinner on this trip. Our meals were great, and the service was fantastic, as usual. They definitely keep up with Disney standards. While it was closed during this trip for us, if you have the chance, check out the Garden Gallery. We have always found it to have a fantastic selection of very high quality entrees.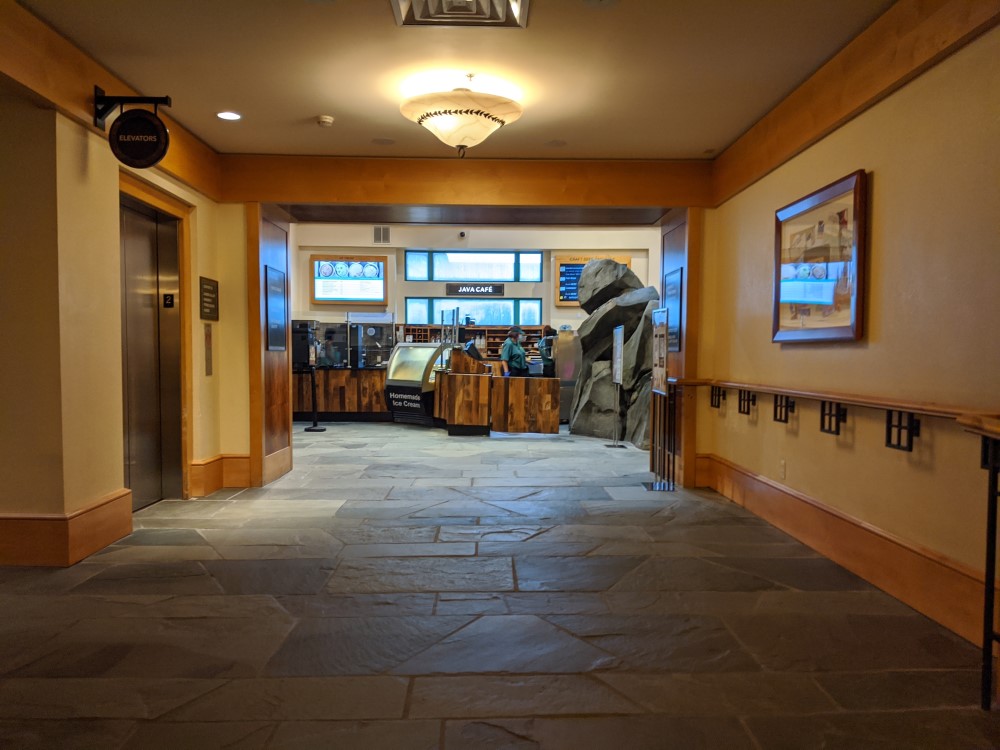 Overall
If you qualify to stay at Shades of Green, then you may also qualify for some big discounts to stay at other resorts on Disney property. This can sometimes put you on the fence when deciding where to stay, especially if you have never stayed at Shades of Green. If you prefer a spacious room, you may want to lean towards Shades of Green because their rooms are much larger than the majority of rooms on Disney property. Also if you need a room that sleeps 5, you are very limited at the Disney run resorts, and that 5th person bed is usually a bed more fitting of a small child than an average adult. The rooms at Shades of Green all fit 5 adult sized individuals very comfortably.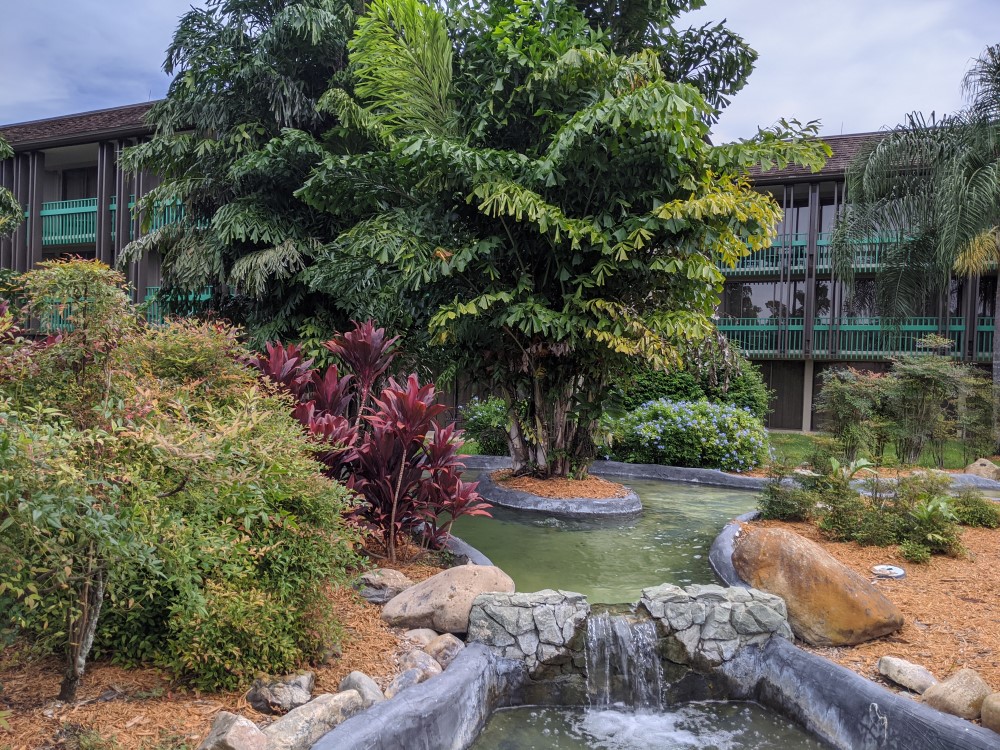 While, as frequent Disney visitors, we do enjoy staying at all of the magical resorts on Disney property, when we have larger parties traveling with us, we tend to opt for Shades of Green because of the proximity to the parks and the size of the accommodations.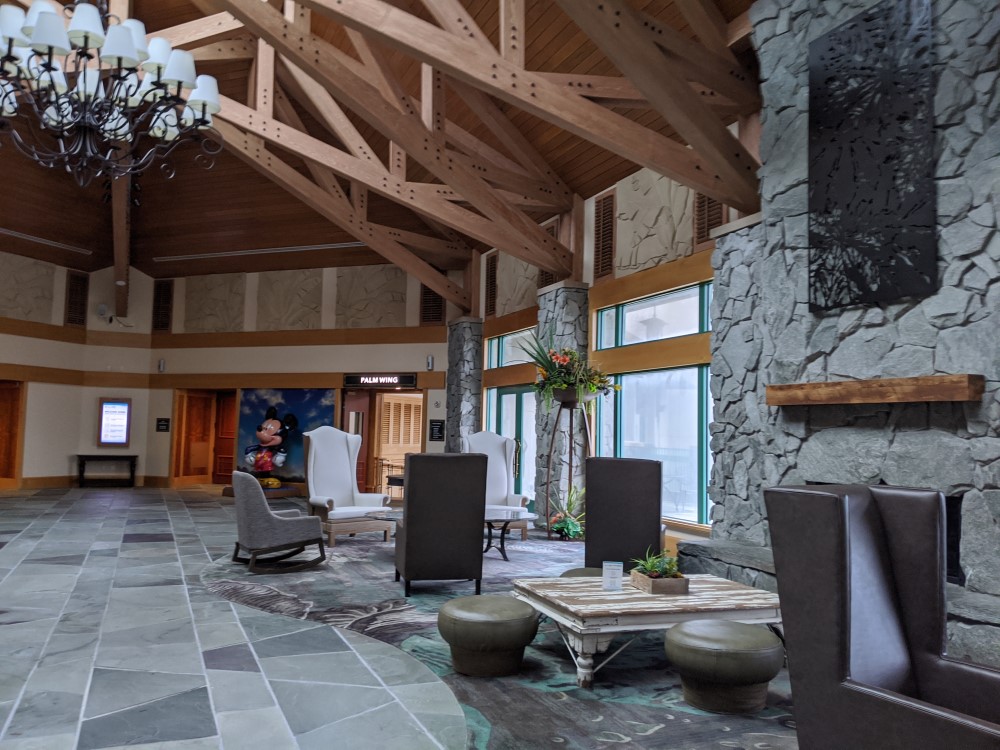 Thank you for spending some of your valuable time with Make Time For Magic today! I hope that I was able to offer some information that will help you while you plan your magical trip! If you have any comments or questions, please feel free to leave them below and I will answer to the best of my ability!
Happy Planning!