The Rides at Disney World's Animal Kingdom – Ranked
Wondering how to prioritize those attractions while the fast pass system is suspended? Making that must do list may be harder than you think, because there's definitely no shortage of amazing attractions here. Plan ahead for your fun-filled day of shows, rides, exhibits, and of course, fantastic food! To help you get started, we've put together a list of those rides at Disney World's Animal Kingdom, ranked.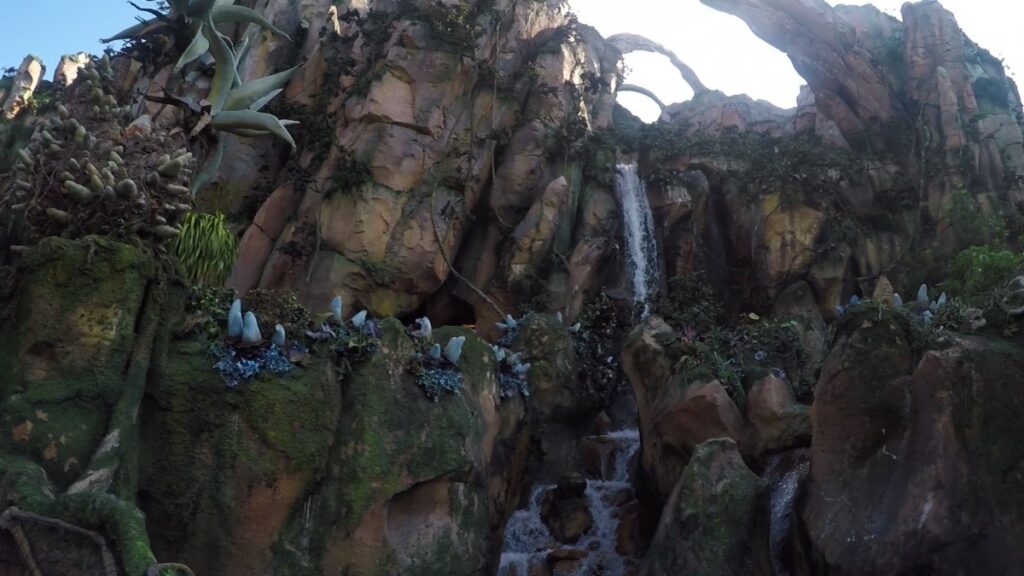 This one gets our vote for best ride not just in Animal Kingdom, but in all of Disney World, hands down. It's at the top of our list, every visit, and we have not tired of it yet! Current crowd levels, while the park is at limited capacity, and has just recently reopened to the public, has the wait time here at crazy low levels. While we cannot tell the future, I can only expect the crowd levels to slowly creep back up, so to take full advantage of the limited capacity situation, make a beeline for Flight of Passage as soon as the park opens, or save it for just prior to park close.
If you've seen the movie, Avatar (if you haven't, you need to), then picture yourself flying through Pandora on a Banshee.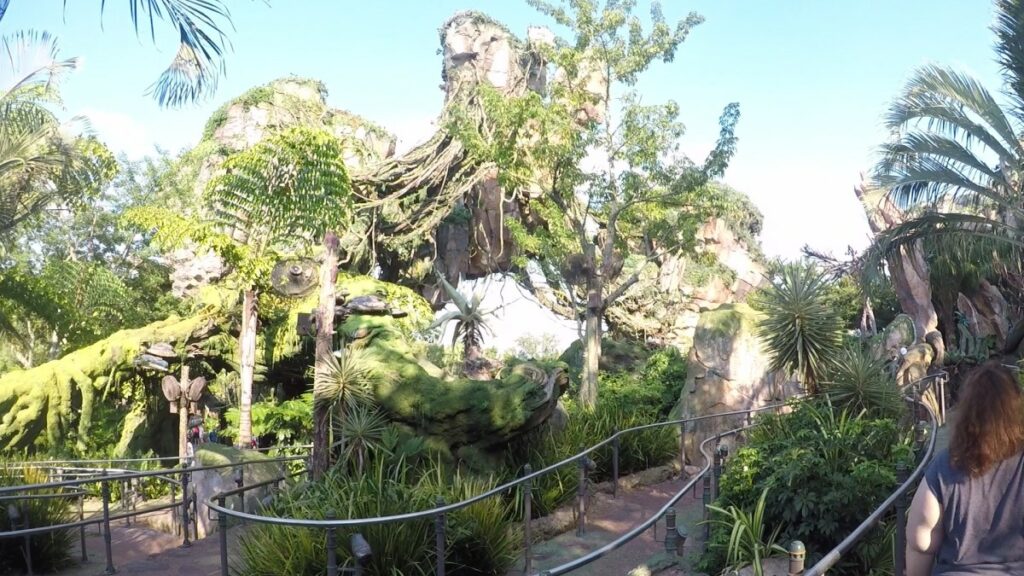 The queue here is mostly outdoors. You'll wind your way down a path surrounded by beautiful views of the Valley of Mo'ara, and through a network of caves filled with ancient Navi drawings. Next, you'll step into a military installation where you will wait for your pre-show.
After the pre-show, you will be directed to another room where you will climb onto the ride vehicle and experience the Flight of Passage!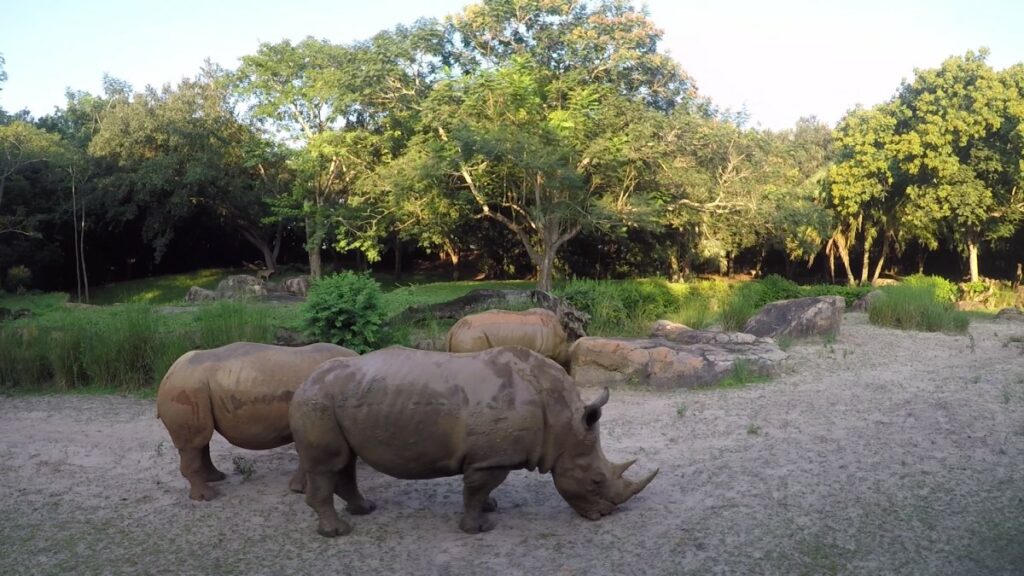 2. Kilimanjaro Safaris
Number two on our list goes to Kilimanjaro Safaris located in Africa. We love this one because it's an exciting attraction that you can experience multiple times, and each ride is never quite the same. Quick tip, if you ride this one early in the morning or late in the evening, you will be likely to catch more animals out and about. The queue is open air, but covered, and you'll find monitors overhead showing short pieces about the Harambe Wildlife Reserve.
Be forewarned, this ride does get a little bumpy, and if you want some amazing photos, you'll want to be seated on the outside edge of the ride vehicle bench. There's 110 acres in the Reserve, and your safaris guide will point out as much as possible and share some facts with you as well. Your Safari Experience will last about 18 minutes total. While the park is still running at a limited capacity, with low wait times all around, it makes logistical sense to head to Africa for this experience after you have finished in Pandora.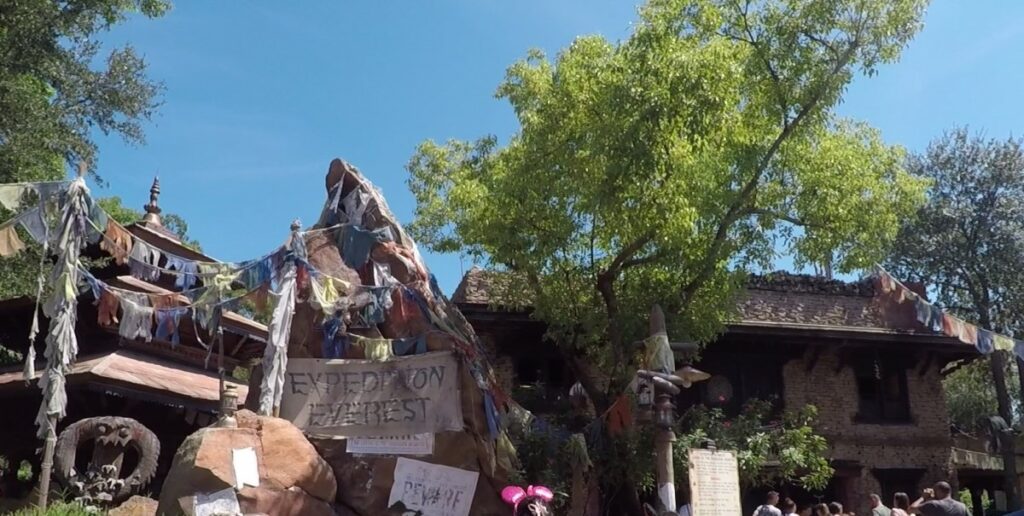 3. Expedition Everest – Legend of the Forbidden Mountain
Located in Animal Kingdom's Asia, this one is sure to please the thrill seekers in your group! The adventure begins when you board a train within a village in Nepal that is headed for a base camp on Mount Everest. This high speed coaster will have you riding forwards and backwards as you escape the fabled Yeti.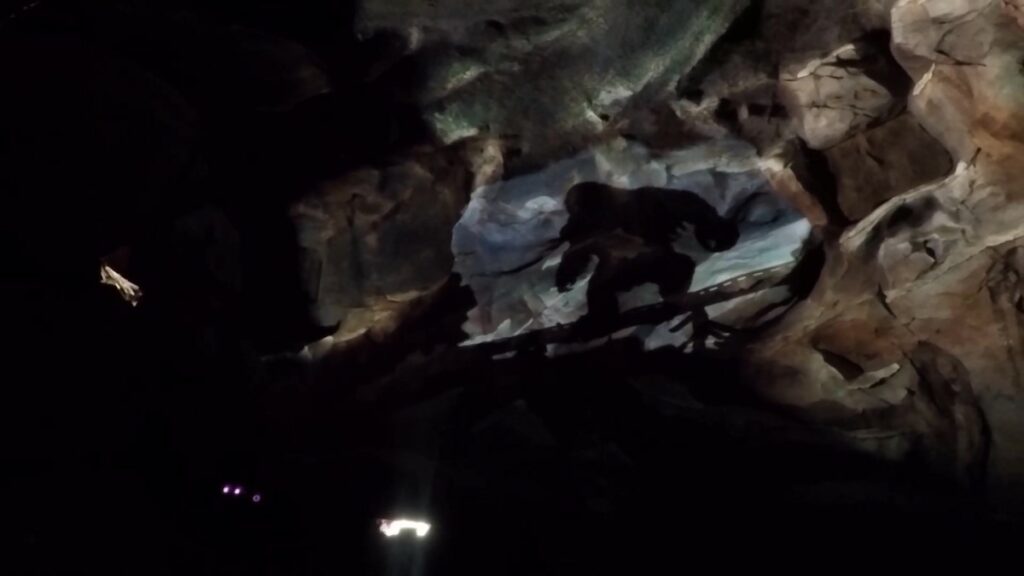 You'll have a nice photopass photo taken to remind you of your Expedition as well. Very smooth coaster with lots of drops and sharp curves, but no loops or inversions. If you began your day in Pandora and are working your way around Discovery Island in a clockwise fashion, then you will come into Asia after leaving Africa. While wait times are really low and there is still no fast pass system available, waiting until evening or riding mid day probably won't make a significant difference. If you opt to skip Flight of Passage, then I suggest starting here at Everest and touring counter clockwise around Discovery Island.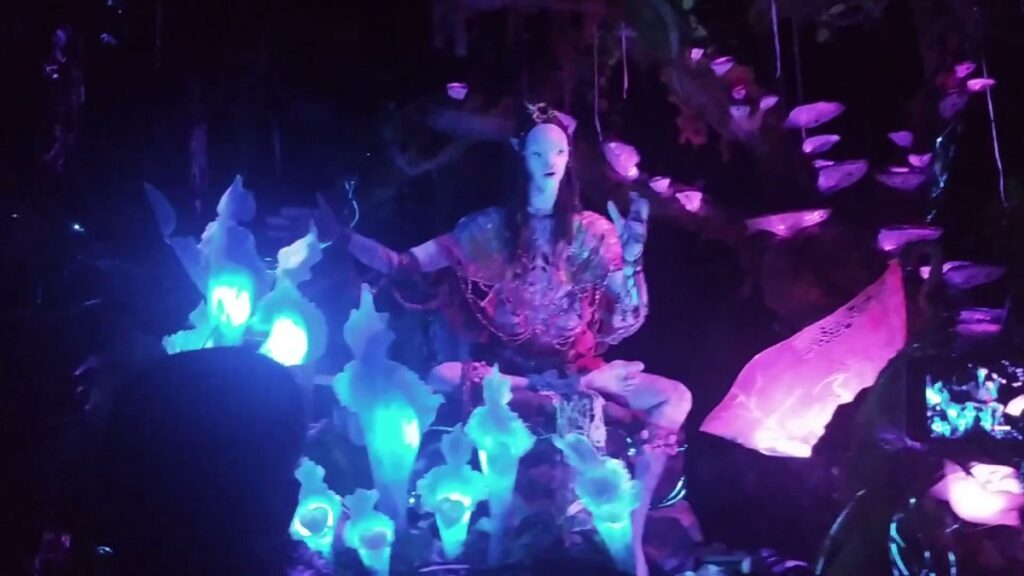 4. Na'vi River Journey
Ranking number four on our list, is the Na'vi River Journey. We've place this one higher on our list than you may find on other lists because, if you are not a thrill seeker, then this one is a very enjoyable experience. It is a four and a half minute, slow moving, boat ride through a bioluminescent forest in Pandora. Glowing plants and exotic creatures of Pandora will surround you as you make your way to the Shaman of Songs. Truly beautiful sights to behold, and don't forget to look over your head. The queue is filled with interesting items of the Navi. It is open air, but mostly covered.
5. Kali River Rapids
Classic white water rafting ride with that amazing Disney theming, located in Animal Kingdom's Asia. You'll venture through the jungle, past temple ruins and waterfalls. The entire ride is about ten minutes long and you WILL get wet. It's a smart idea to prepare for the possibility that you might get totally soaked. Items that need to be kept dry, may be stowed away in a locker prior to entering the queue. If you'd prefer to avoid the possibility of getting drenched, you may want to don that poncho before getting into the raft.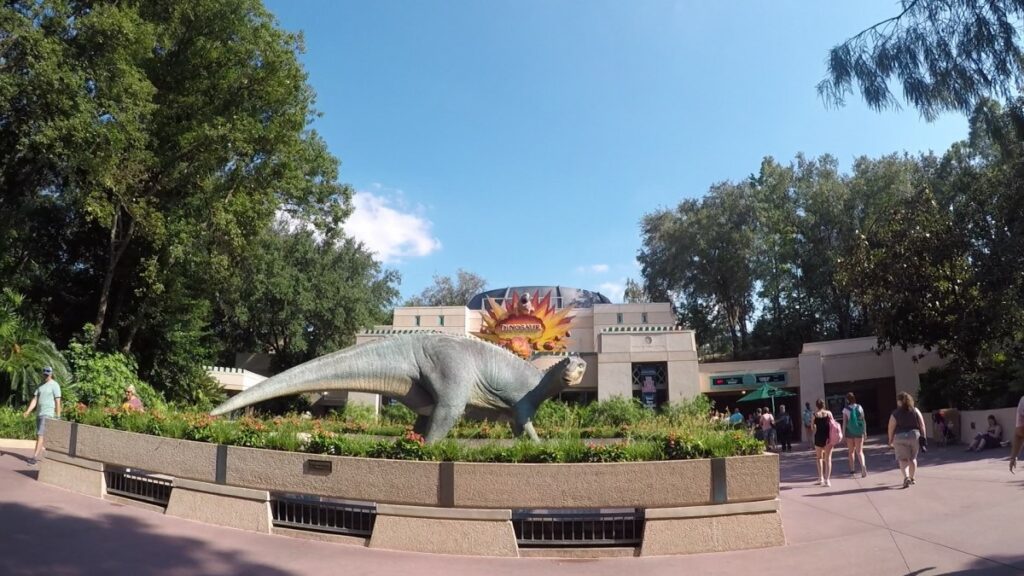 6. Dinosaur
Dinosaur ends up pretty low on my list because the ride is extremely bumpy, and rather uncomfortable. The experience is unique, as you are transported back in time in search of a harmless herbivore. Your group ends up being chased by a Velocaraptor, escaping in the nick of time. Photopass photos are snapped up as you are surprised by the Velocaraptor, making for some great memories. The entire experience completes in about three and a half minutes with your safe return to the present day.

7. Triceratop Spin
Classic carnival ride here, where themed cars spin around a central hub. Similar the Dumbo ride in Fantasyland and Aladdin's Magic Carpets in Adventureland. In the Animal Kingdom version located in Dinoland USA, the ride vehicles are none other than a group of Triceratop dinosaurs. The ride lasts about a minute and a half, and is very popular with the younger kiddos.
8. Wildlife Express Train
You can catch this train in Harambe Africa for a ride out to Rafiki's Planet Watch. Not a lot of sights to see during your ride, mostly trees and a few backstage areas. Rafiki's Planet Watch is also the location of the Conservation Station where the Animation Experience will take place. Your ride from Harambe to Rafiki's will be about seven minutes. Nothing truly noteworthy to see along the way, but it is a nice chance to be off your feet an out of the direct sun for a few moments.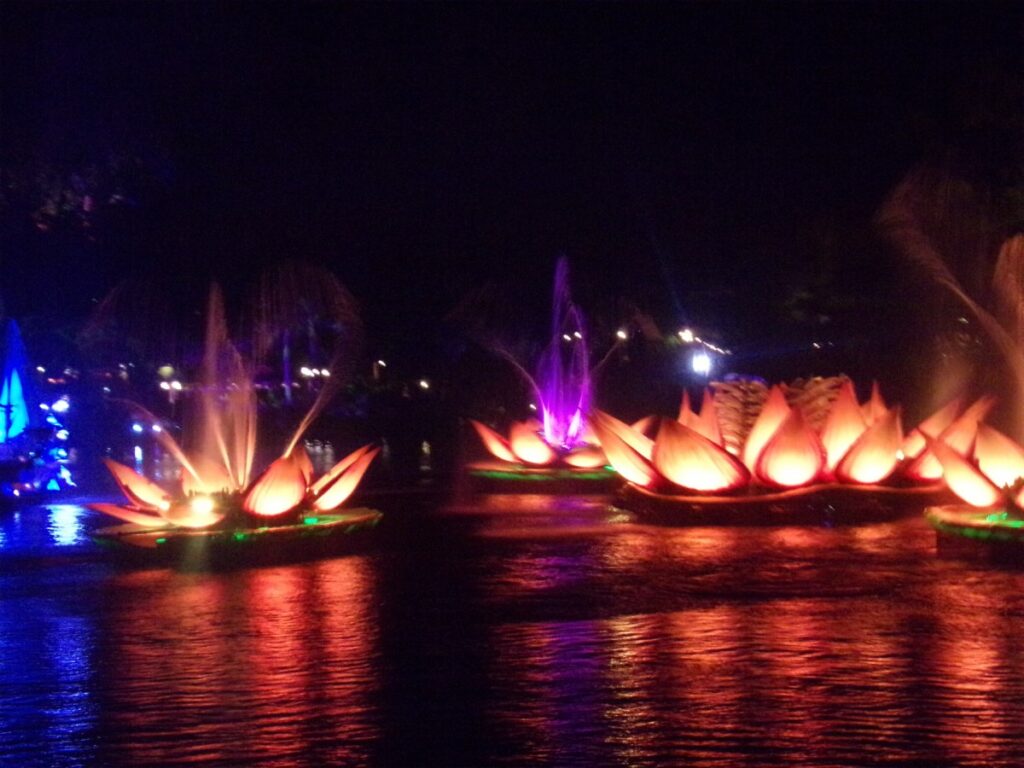 We've ranked the rides at Disney's Animal Kingdom, but they only make up a fraction of your experiences at the park. There are loads of exhibits and amazing shows that will fill your day with excitement. You'll also find some fantastic dining spots here as well. Be sure to look around our site here at Make Time For Magic for loads of planning information.