Staying Off Property at Disney World: The Pros and Cons
There are lots of reasons why you might decide that staying off property at Disney World is the right choice for you. A visit to Disney World can empty the wallet in short order, however, there are a few things that you can do to help slow down the mass exodus of your hard earned cash, and one of those is choosing to stay off property. You'll want to weigh all of your options here, because you don't want to throw a damp towel on that Disney experience, especially if you don't often get the chance to visit the most magical place on earth. I've come up with a list of pros and cons, as well as a few tips for selecting an off property resort, if that is the route you choose to go.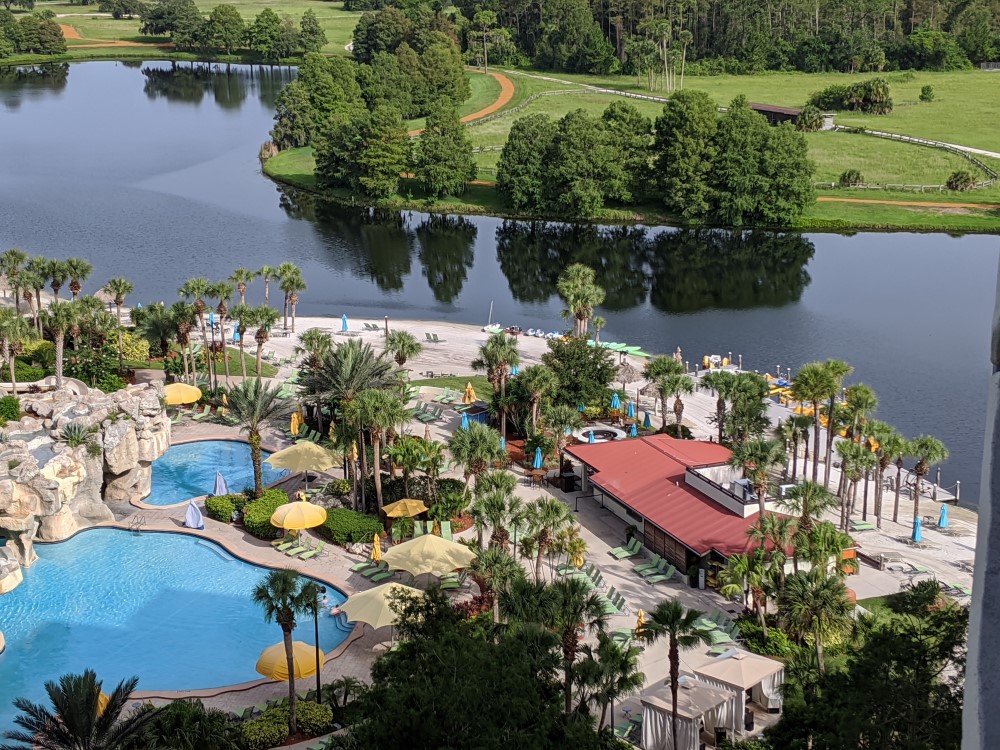 Staying off property
Pros:
Overall Cost

Less expensive for a standard room in most instances

Accommodate larger groups

Many resorts offer suites and other accommodations for larger families for a fraction of the cost of a suite on property

Access/Proximity to other Orlando area attractions and theme parks

Orlando is filled with activities outside of Disney. If you intend on experiencing some non-Disney attractions then you may find an off property resort more centrally located.

Theme Park shuttles to Disney

and

non-Disney parks

Check with the resorts, but many will offer free shuttles to not only the Disney theme parks, but to the other parks like Universal Studios and Sea World as well. You won't find any non Disney park shuttles at the on property resorts (the exception being Shades of Green which technically is not a Disney resort)

Additional dining options that may offer savings as well

Many of the standard restaurant chains are available outside of the Disney bubble.
You may find your off property resort dining to be less expensive than dining at the Disney resorts, and you may even find some offering a free daily breakfast included with your room.

Airport shuttles

Check with the resort, some offer complimentary airport shuttles to and from the hotel.

Points programs

If you participate in a resort chain's loyalty program you may want to check the Orlando are for their closest participating location that will allow you to earn and/or redeem your loyalty points.
Cons:
Distance to the Disney parks

If you stay further from the parks it will be more inconvenient to head back to your room for a break midday.
Stay too far away, and you'll be spending a good chunk of your valuable time in traffic.

Leave the security of the Disney bubble.

After leaving the parks you will leave the perfectly manicured Disney grounds, heading back to the not so manicured city streets.

Theme Park Shuttles

While many off property resorts offer theme park shuttles, most only run a few times a day, unlike the Disney resort buses, which can run around every twenty minutes.

Lack of Disney theming

Off property resorts won't have that over-the-top Disney theming that you'll find on Disney property.

Not having that Disney hospitality

Disney hospitality can't be beat. The cast members will go out of there way to help ensure that you are having a great stay.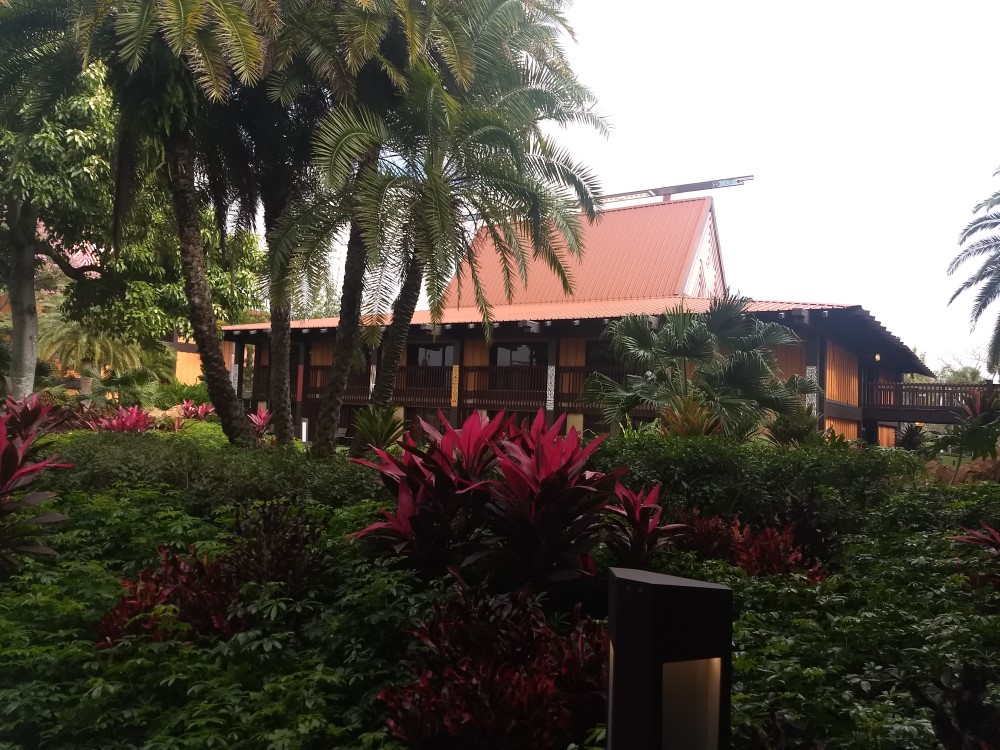 Staying on property
Pros:
You are always inside the "Disney Bubble"

Disney hospitality is second to none, and staying on Disney owned property for the duration of your visit, makes you feel as if you never leave the magic.

Disney Transportation options

Disney's Magical Express

provides airport to resort transfers for no extra charge

Disney bus transportation

All resorts on Disney property offer bus transportation to and from your resort and the Disney parks and Disney Springs

Disney Minnie Van service

The Minnie vans are offered through your Lyft app, but they are Disney drivers and Disney vehicles. They will provide transportation, for a fee, throughout Disney property.

Boat Transportation from Select resorts.

Proximity to the Disney World Parks

With the exception of the off property resorts near Disney Springs, the on property resorts are going to place you much closer to those parks.
Cons:
Cost
Small rooms

The square footage of the value resort and moderate resort standard rooms on Disney property will be measurably less than what you'll find at a standard four star hotel off property.

bus transportation can crowded and, at times, slow

During busier times, like in the mornings as the parks are opening and in the evenings as the parks are closing, the buses can be very crowded with as many people standing as there are sitting.

If your group is comprised of more than 5 people, then your on property resort choices will be limited to either a deluxe villa or purchasing multiple rooms. Either of which will be hard on the pocket book.
No complimentary transportation provided to off property attractions or restaurants.

You will have to use a rental car or grab a Lyft if you want to visit non Disney theme parks or dine off property.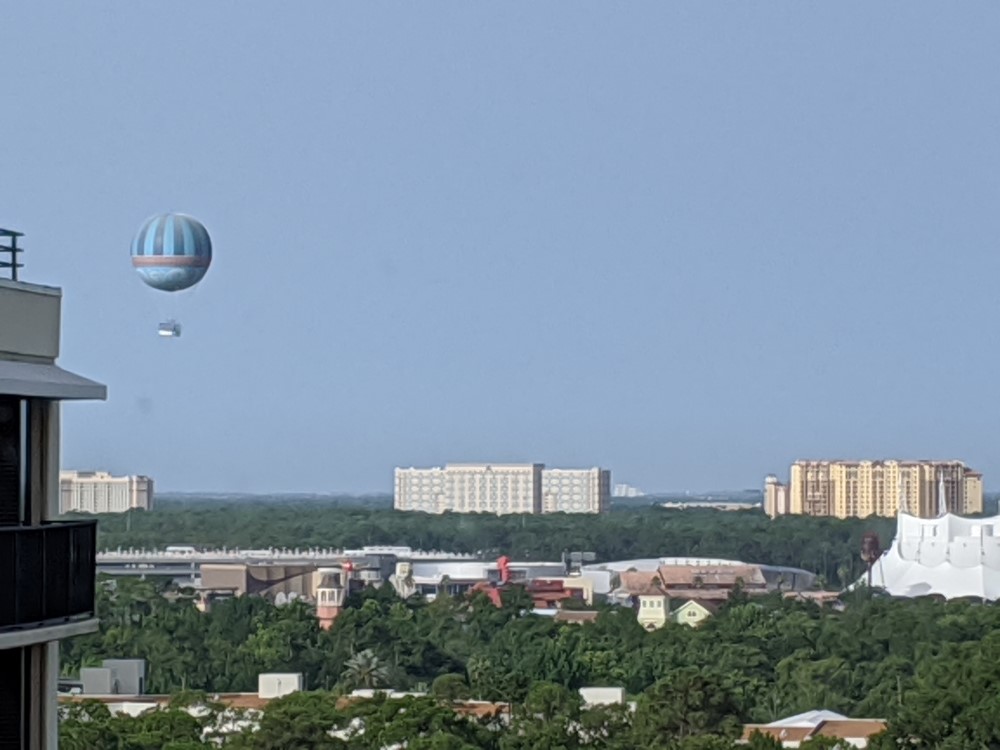 Choosing An Off Property Resort At Disney World
If you've made the decision that an off property resort is the best choice for your visit, then here are a few points to consider when determining which resort will be the right fit.
*One of the big selling points that you may want to look for in an off property resort is complimentary theme park transportation. After a busy day spent at the parks, it is nice to know that transportation back to your room will be taken care of.
*Some resorts near Disney Springs may even offer a view of some nightly fireworks (currently all fireworks are suspended at Disney World).
*Does the resort have onsite dining that offers an early morning breakfast? Being able to grab a quick breakfast before heading to a park opening in the morning can come in handy.
*Are you going to be renting a vehicle? Does the resort offer onsite parking? Is there an extra daily fee for the onsite parking?
*Keep in mind that many of the off site resorts also have daily resort fees in addition to the posted nightly rates. Check them out before you commit, or you may not end up saving any money at all.
*Some things to consider due to the current health situation:
Does the hotel have additional cleaning protocols in place?
Are they using disposable supplies in place of shared whenever possible?
Consider bringing your own supplies to clean items like the remote control, light switches, and door handles.
Happy Planning!