Disney Halloween Costumes For Adults: What will YOU wear?
Are you planning to visit Disney World this fall? If so, you may be looking for the perfect Halloween attire to sport on your visit to the Magic Kingdom. Disney announced that from September 15 to October 31 this year, guests will be permitted to dress in their favorite Halloween costumes while visiting the Magic Kingdom. This is normally an activity that is reserved for the extra ticketed event: Mickey's Not So Scary Halloween Party. Outside of that event guests over 14 yrs are not usually permitted to wear costumes to the park. Well, the extra ticketed event may have been cancelled this year, but Disney is not going to let that dampen the festivities. I am a huge fan of Mickey's Not So Scary Halloween Party, and I love wearing Disney Halloween costumes, and seeing all the fantastic Disney costumes everyone wears in the park. So, in the spirit of the season, I've decided to share with you, some pretty amazing Disney Halloween costumes for the adults.
Let's Start With The Villians:
Maleficent:
The recent movies were fantastic! Who doesn't want to follow in Angelina's footsteps, right? The great thing about this one is that it is sleeveless and the skirt is shorter. When you are at the park, you don't want to be miserably hot wearing your costume. Throw on a pair of bicycle shorts underneath, and you can still enjoy any attraction, without a problem. Comes in sizes from XS to XXL.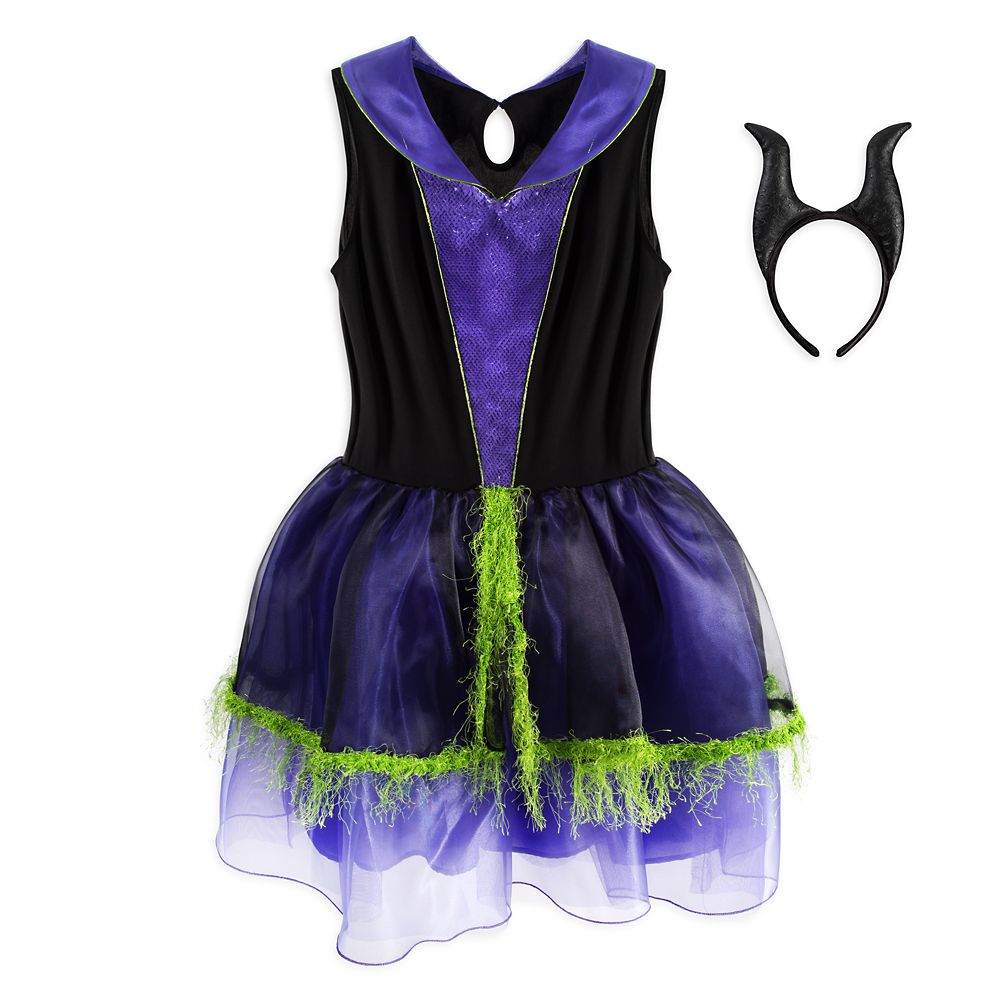 Maleficent Costume with Tutu for Adults Sleeping Beauty Official shopDisney
Ursula
The Ursula costume that is available at Shop Disney, is a similar design to the Maleficent costume. I'd choose more comfortable shoes for touring the park than the model is wearing, we wouldn't want any poor, unfortunate, "soles", would we??? Again, it's sleeveless, which will be nice for the Florida heat. Comes in sizes from XS to XXL.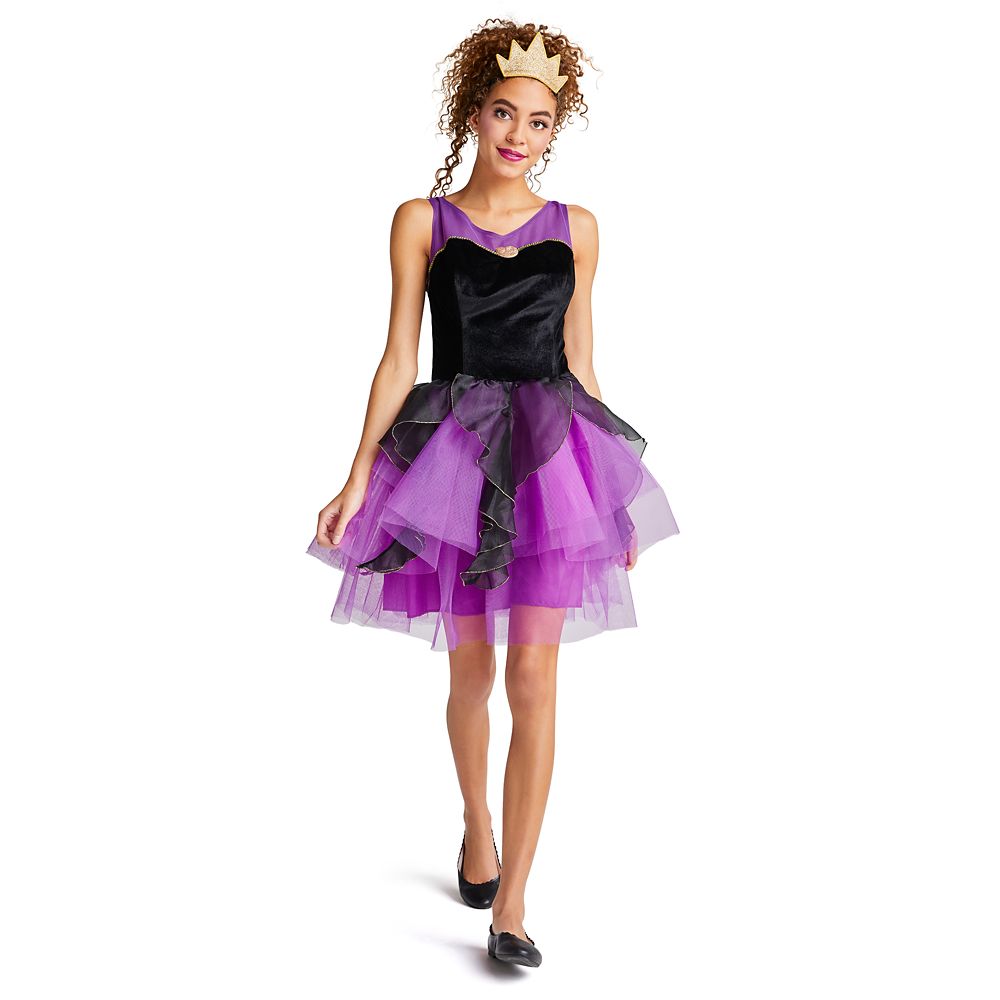 Ursula Costume with Tutu for Adults The Little Mermaid Official shopDisney
Mary Sanderson
This one is one of my favorites! I just love the Sanderson sisters in Hocus Pocus! Now, I would scrunch up the sleeves to about half length, because Iong sleeves midday in Orlando, just doesn't sound comfortable to me. The wig and shoes are not included, but the wig is available for purchase on Shop Disney. Again, a much more park friendly pair of shoes would be in order as well. Comes in sizes: Jr, Small, Med, and Large.
Mary Sanderson Costume for Adults by Disguise Hocus Pocus Official shopDisney
Sarah Sanderson
While I do love the Sanderson sisters, I am not sure I would love the full length lace mesh sleeves here. Once I started to sweat in the sun, my arms would itch fiercely under that mesh. Now, that may not be something that would bother you. If not, this one would be a great choice as well, minus those shoes, of course. Comes in sizes: Jr, Small, Med, and Large.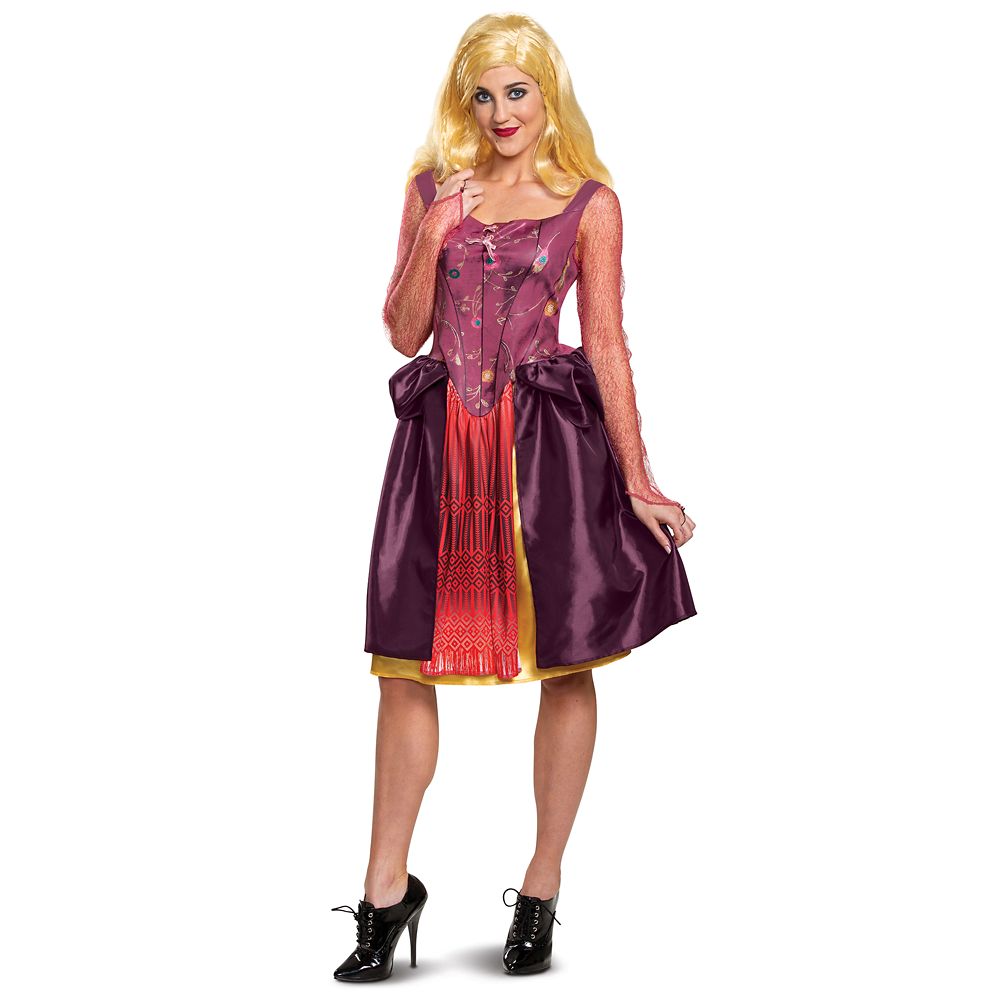 Sarah Sanderson Costume for Adults by Disguise Hocus Pocus Official shopDisney
Now, we have the Princesses
Elsa
Who wouldn't love a chance to be the ice queen herself? If only the costume came with built in temperature regulation, right? If you notice, the skirt on this one comes to mid-calf. Disney has guidelines for adult costumes that still need to be adhered to, if you plan on wearing them into the park during any of these designated days. Princess gowns should not be floor length and you should definitely not be signing any autographs. Princess meet and greets should be left to the Disney Princesses whom have been trained to make the encounter a magical one for the guests. Comes in sizes Small – XL.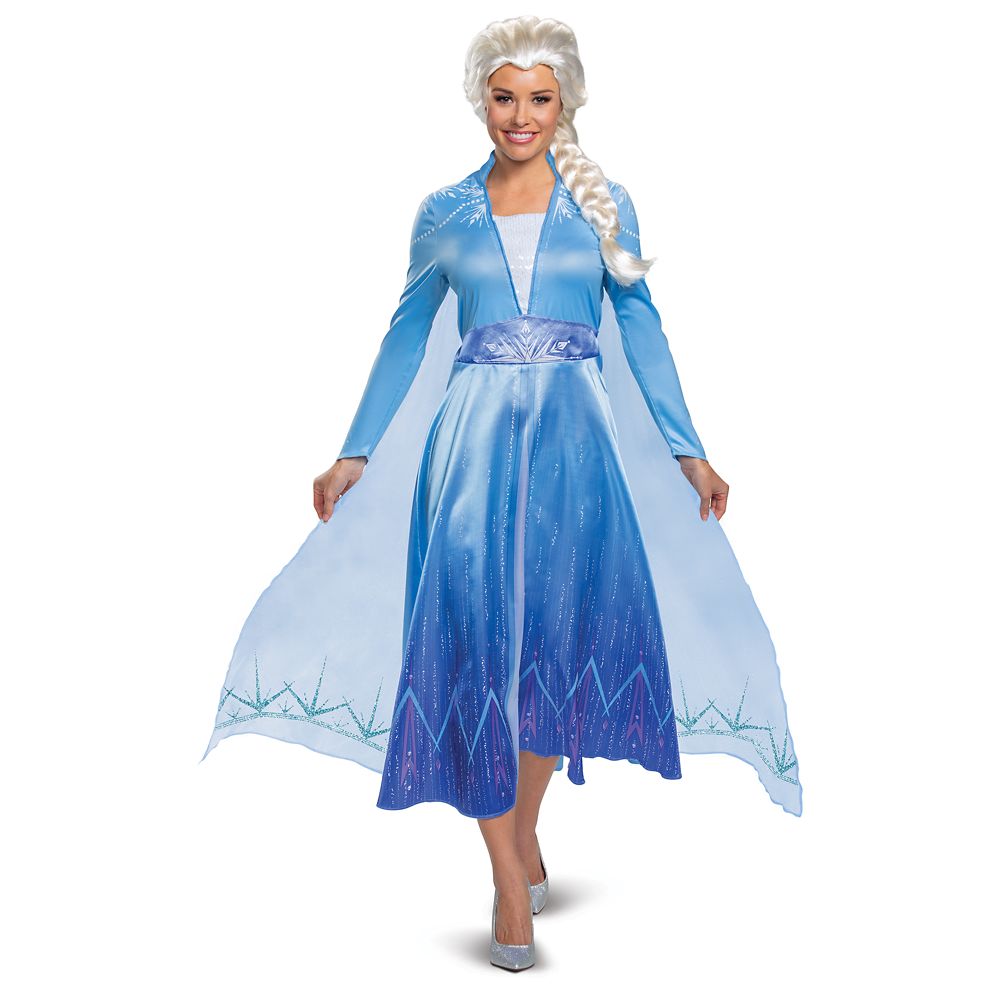 Elsa Deluxe Costume for Adults by Disguise Frozen 2 Official shopDisney
Mulan
Now, I love Mulan, don't get me wrong, and this is an amazing costume. It's just that the long pants and the long sleeves that turn me off here. In my home town, at the end of October, maybe, but mid-day, mid-September in Orlando, I'm not thinking that would happen for me. Now, come mid to end October, if the Halloween party were still happening, I could see putting an outfit like this on in the evening and heading to the park for a late night. Right now, though, the parks have reduced hours. They are closing early, and there is no late night party. So if you are dressing up, it's most likely going to at least include some portion of the hottest part of the day. Lovely costume, but maybe not for the parks this year. This might be the pick for a costume party outside of the Disney parks. The boots and sword are not included. The sword, however, is available to purchase on Shop Disney. Comes in sizes Small – XL.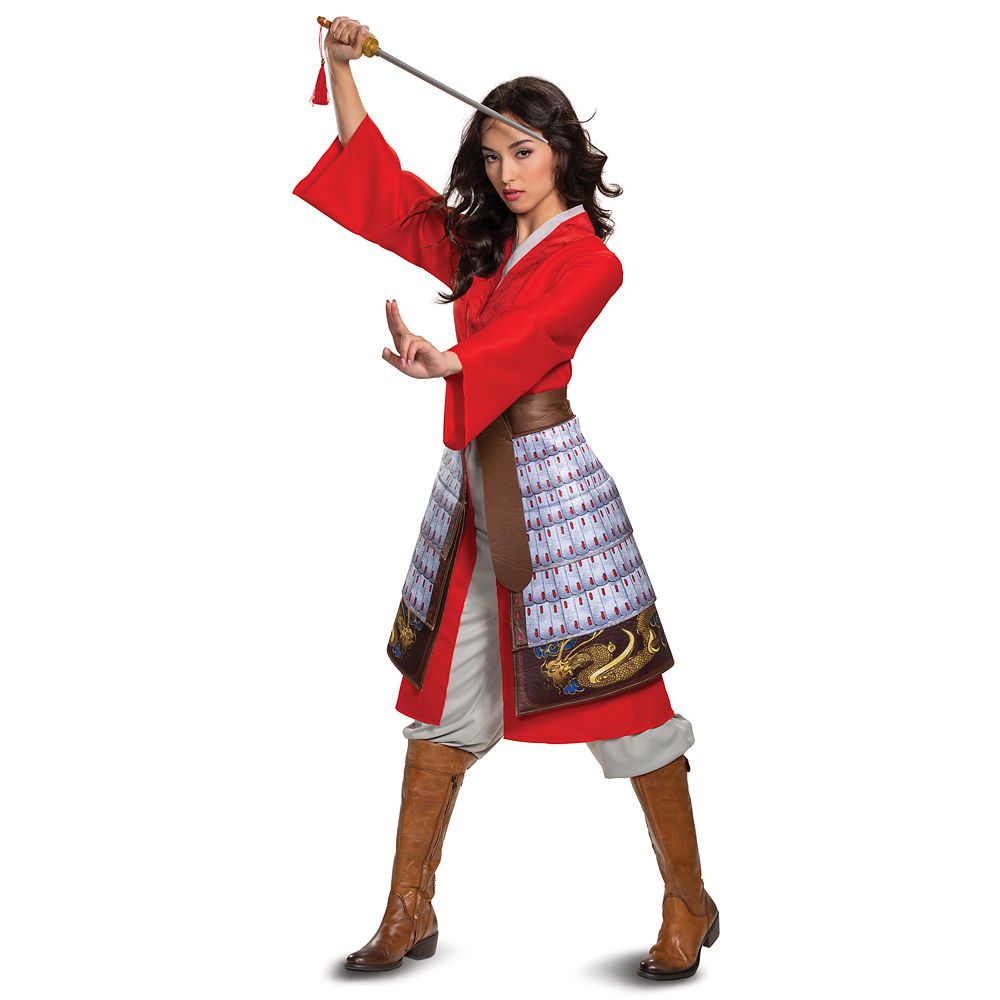 Mulan Deluxe Costume for Adults by Disguise Live Action Film Official shopDisney
Ariel
Here is another Orlando weather friendly Disney Halloween costume. You just might feel like the girl who has everything, in this cute Ariel costume. Nearly sleeveless, so it just needs some comfortable park touring shoes, and you are set! Comes in sizes Small – XL.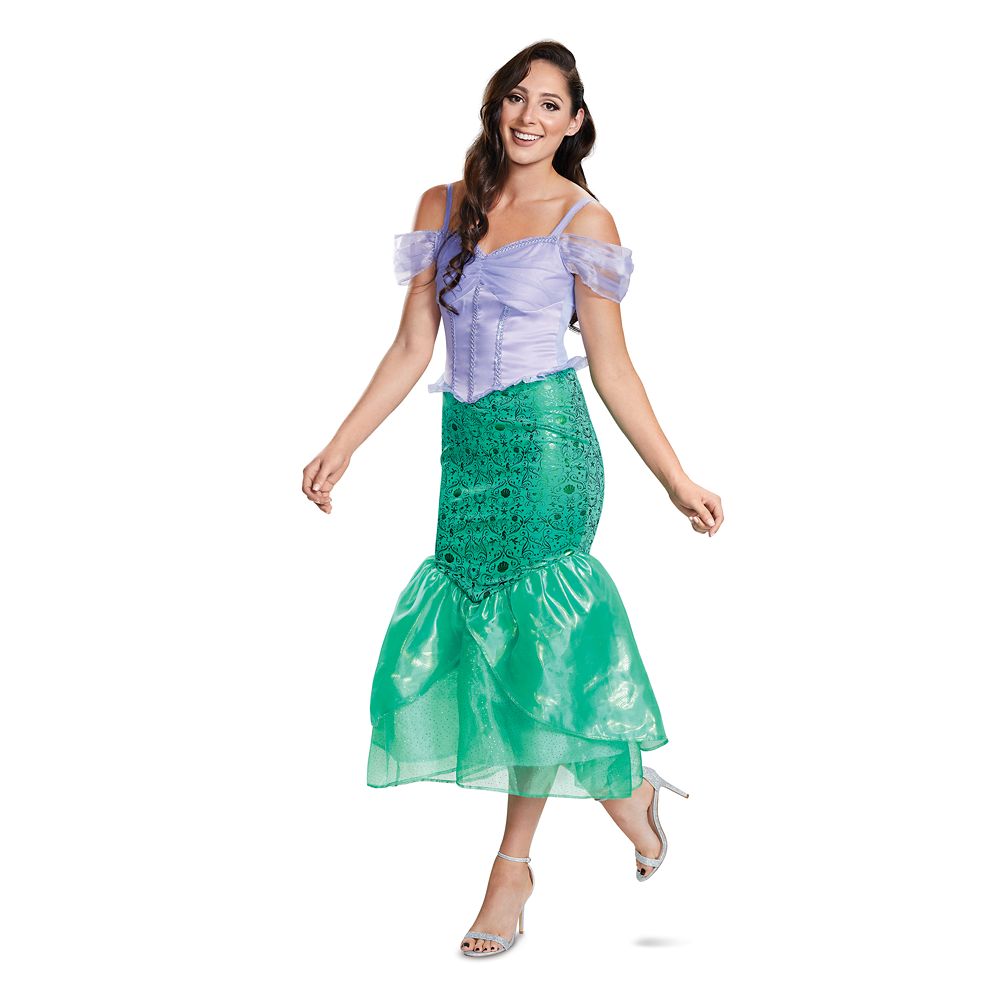 Ariel Deluxe Costume for Adults by Disguise Official shopDisney
Anna
Here's another beautiful, but hot weather unfriendly, costume. There's long sleeves, multiple layers, and a sort of turtle neck feature going on here. Probably better suited for cooler weather. Totally Anna though! I would absolutely wear this to a costume party outside of Disney. Once again, the wig and boots are not included, however, the wig can be purchased separately. Comes in sizes Small – XL.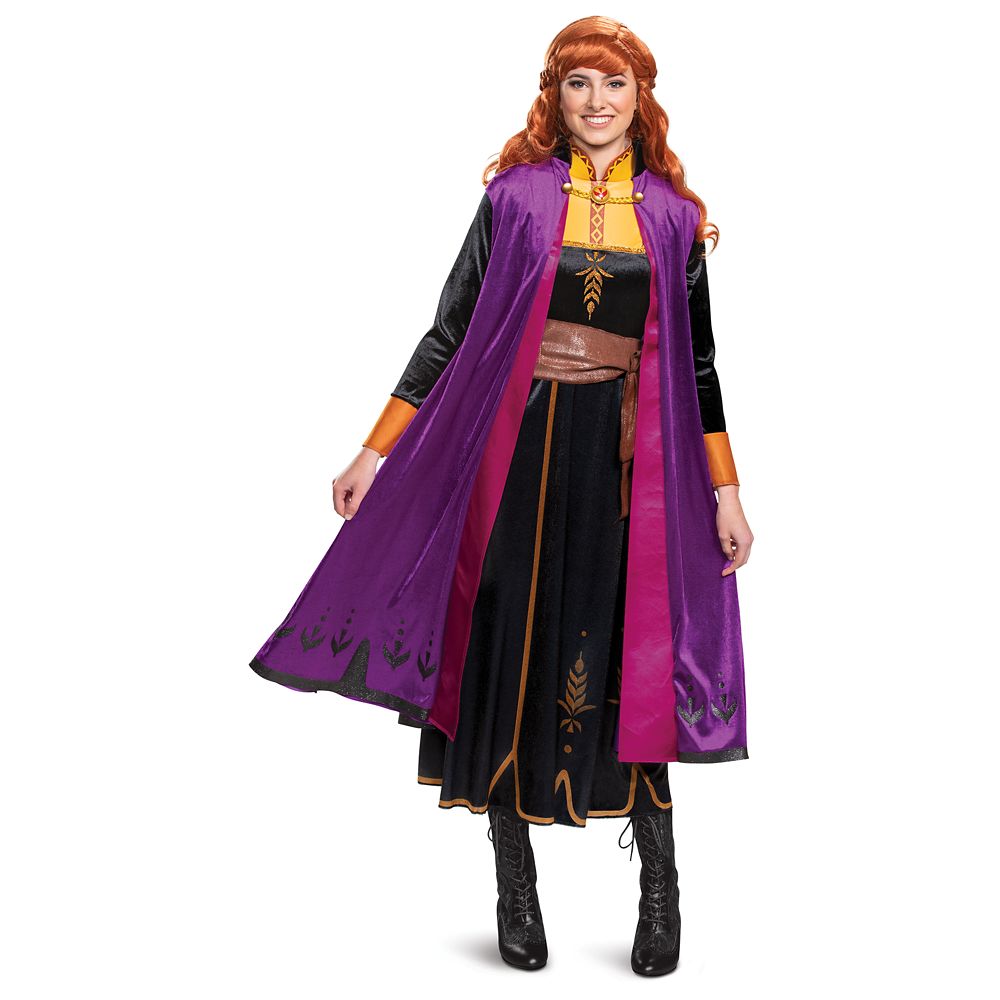 Anna Deluxe Costume for Adults by Disguise Frozen 2 Official shopDisney
Let's not forget Minnie!
That polka-dot princess herself! It's like that little black dress in your closet. You can't go wrong with a Minnie costume! Especially with a sleeveless, short-skirt Minnie Mouse costume that just screams, "I'm ready for the Magic Kingdom!". Toss on your most comfortable black sneakers, a pair of black or red bicycle shorts (no worries about chafing in the heat, or being ladylike here), and you are set. Bonus, Minnie ears go with nearly any hairdo. Comes in sizes XS – XXL.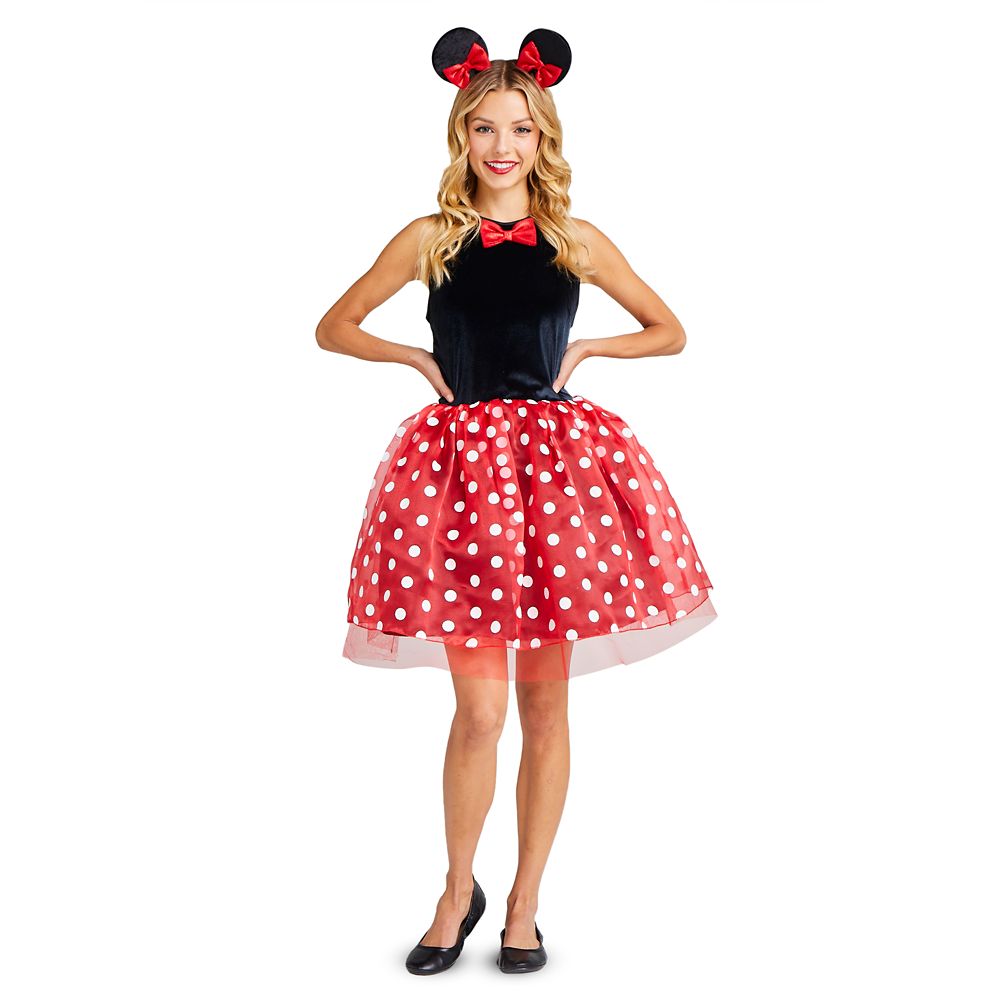 Minnie Mouse Costume with Tutu for Adults Official shopDisney
It's so much fun to dress for Halloween at the parks!
I love seeing everyone's favorite characters, and creative get-ups! Disney Halloween costumes are loads of fun, no matter what age you are! If you are headed for the parks between September 15th and October 31st, grab a costume and get in on the fun! There are loads of Disney Halloween costumes for adults, but they go fast! If you didn't see one you like here, click the shop Disney link below to see the others that they have available!
Happy Planning!